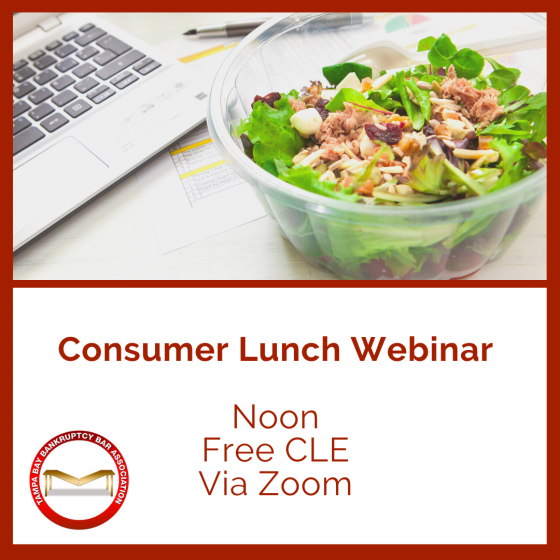 For our local Tampa Bay Bankruptcy Bar Association members, we are discussing new student loan developments that everyone should be aware of to best help their consumer clients.
Tune in next Tues Nov. 2 at noon for our TBBBA Consumer Zoom.
The topic will be Student Loan Update: What has ED been up to lately?
This presentation will focus on new student loan repayment and forgiveness developments including recent stimulus changes, the new Public Service Waiver program, the proposed Fresh Start in bankruptcy and the adversary process for both federal and private loans.
We have two speakers planned for this panel discussion:
Christie D. Arkovich has been a Florida licensed attorney for more than 25 years. She is a frequent speaker at various consumer-oriented continuing legal education seminars for other attorneys before the American Bankruptcy Institute and the Tampa Bay Bankruptcy Bar Association (the "TBBBA"). Christie writes a quarterly column for the TBBBA, Student Loan Sidebar, about recent student loan-related laws, regulations, and developments nationwide. Whenever possible, she shares her knowledge about student loans gained from working as trial counsel for Sallie Mae, ECMC, other student loan servicers or guarantors, and her current law practice.
Ryan C. Reinert is a partner in Shutts & Bowen's Tampa office, where he is a member of the Creditors' Rights/Bankruptcy Practice Group. Ryan is a business bankruptcy practitioner board certified by the American Board of Certification, representing lenders, trustees and creditor committees. He has represented student loan creditors in adversary proceedings locally and can offer insight into their policies and perspectives in an effort to encourage resolutions to benefit all parties.
Hope to see you all there!