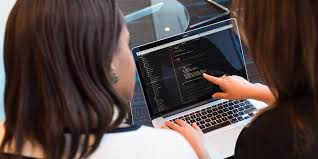 Are you worried that the law firm you choose to file your bankruptcy will put their lowest paid and lowest experienced staff on their case?  Or your case will be shuffled around a myriad of employees, and you'll never be just assigned to one person?  Or if you are lucky and you get one person, that person may have only graduated six months ago?  Or just started with the firm last month?  These are common problems unfortunately.
The team you choose is really important.  You'll be working with this team for a few months, and perhaps even a few years.  They need to be supportive, responsive to your needs, compassionate, intelligent, have strong working relationships with other legal counsel and the Courts for the best results.  This is a good baseline.  It also helps if that team is capable of thinking outside the box to find a solution, and in many cases, can help with student loans as well.  Many firms cannot do that.
WHY HIRE US?
We're so glad you asked!  With new attorneys entering in bankruptcy practice every day, there are more choices than ever.  Being confident in your choice is as important to us, as it is to you.  So, what makes Arkovich Law the right choice for bankruptcy? Our team is proud of its answer –
We Listen to You
We Respond to You
We Care About You
We are Specialized to Advocate, Strategize and Solve Problems, and
We Get the Job Done for You!
Attorney, Barbara Leon, has been a licensed attorney in Florida for almost 20 years, since graduation from Stetson College of Law in 2002 with honors. In addition to being an editor on Stetson's Law Review, she gained practical experience through an internship with the United States' Attorney's office and a clerkship with a Federal Magistrate Judge. Thereafter, she worked in consumer bankruptcy practice for approximately 5 years, followed by time in creditor practice before returning to bankruptcy.  Barbara spent another  5 years representing both individual and corporate debtors in Ch. 7, 11, and 13 before joining Ms. Arkovich's practice in 2014.  She has recently been promoted to Managing Partner, and has diversified her practice to not only include bankruptcy, but also foreclosure defense, consumer collections litigation, debt defense, and student loans.
Our bankruptcy paralegal, Angie Glaser-Jamieson, joined our team in 2009, coming from a 17-year background in banking, consumer finance and mortgage lending.  Beginning with Arkovich Law as a legal assistant, then paralegal specializing in support to Ch. 7 & and Ch. 13 clients, Angie furthered her education to obtain her Certified Paralegal designation in 2017.  She is currently a member of the NALA: The National Paralegal Association, as well as the Paralegal Association of Florida/Tampa Chapter.
Our Founding Attorney, Christie Arkovich, has been a Florida attorney for 30 years since her graduation from Stetson College of Law with honors as well.  Since her time on Stetson's Law Review, she has always enjoyed writing, including blogs like this, and helping to effectuate change particularly in an area that she is passionate about:  student loan debt.  Just this week, Christie spoke on a panel at the American Bankruptcy Institute, about student loans and what's coming in terms of continued reforms, and changes in our Bankruptcy Code to address what remains a $1.75 trillion dollar problem.
Supporting you is our constant goal.  Not only do we have over 65 years combined experience in our bankruptcy practice, but our team has been together for years, bringing continuity and our own special contributions to the table, providing you with the best possible result.
But don't take our word for it – let us prove it to you.
Reach out today at info@christiearkovich.com and put us to work!