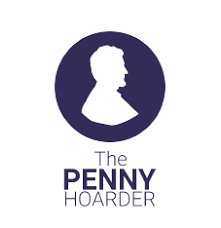 Most everyone has heard of the forbearance on student loan payments until September 30, 2020 due to COVID-19 – but like everything, there are nuances to this.  I was fortunate to be interviewed to participate in Tiffany Connors' very insightful article, 5 Questions to Ask Before Deciding if Student Loan Forbearance Can Help You" for the PennyHoarder which went up today.
Lots of good advice on whether forbearance applies to your loans, and the pros and cons of accepting it.  I've been following PennyHoarder for years and it's a great publication for those wanting to become debt free and live an independent life!  In fact, I'm typing this blog now while camping at Fort DeSoto in Pinellas County, Florida – my husband is out paddle boarding but since it's near 90 out at noon, I'd really rather be doing this!  But I do like looking out over the water!
Also there are more helpful tips on using the CARES Act to help manage your student loans appear in our past few blogs if you'd like to scroll back through a few.