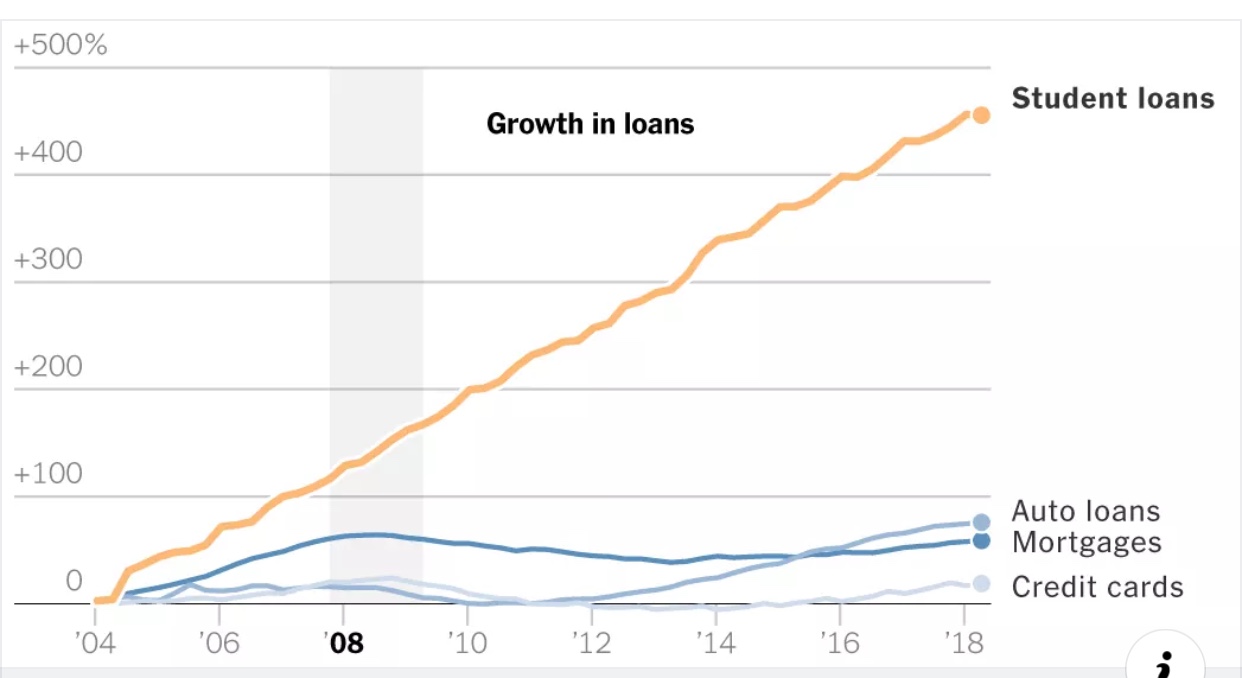 In several stunning revelations, Betsy DeVos announced on November 27, 2018 in a press release that the federal government has 1.5 trillion dollars of federal student loan debt (more than credit card debt and auto loans combined).  It took 42 years from 1965-2007 for the federal student loan balance to grow to 500 billion dollars and in the last ten years that 500 billion has tripled.  However, that wasn't the surprising part.
Only 24% of federal student loan borrowers are currently paying down both principal and interest.  Nearly 20% of all loans are delinquent or in default.  Those are very high numbers.
To compare, that's seven times the rate of delinquency on credit card debt.