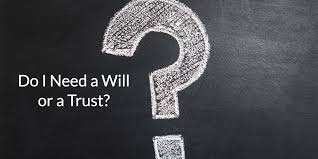 WILL OR TRUST: HOW TO TELL THEM APART.
People are often confused about whether they need a will or a trust. The following list helps you to understand their differences, but you should consult an attorney to make sure that one of these devices is appropriate for your set of circumstances:
A will covers any property that is in your name when you die. It cannot affect property held jointly or in a trust.