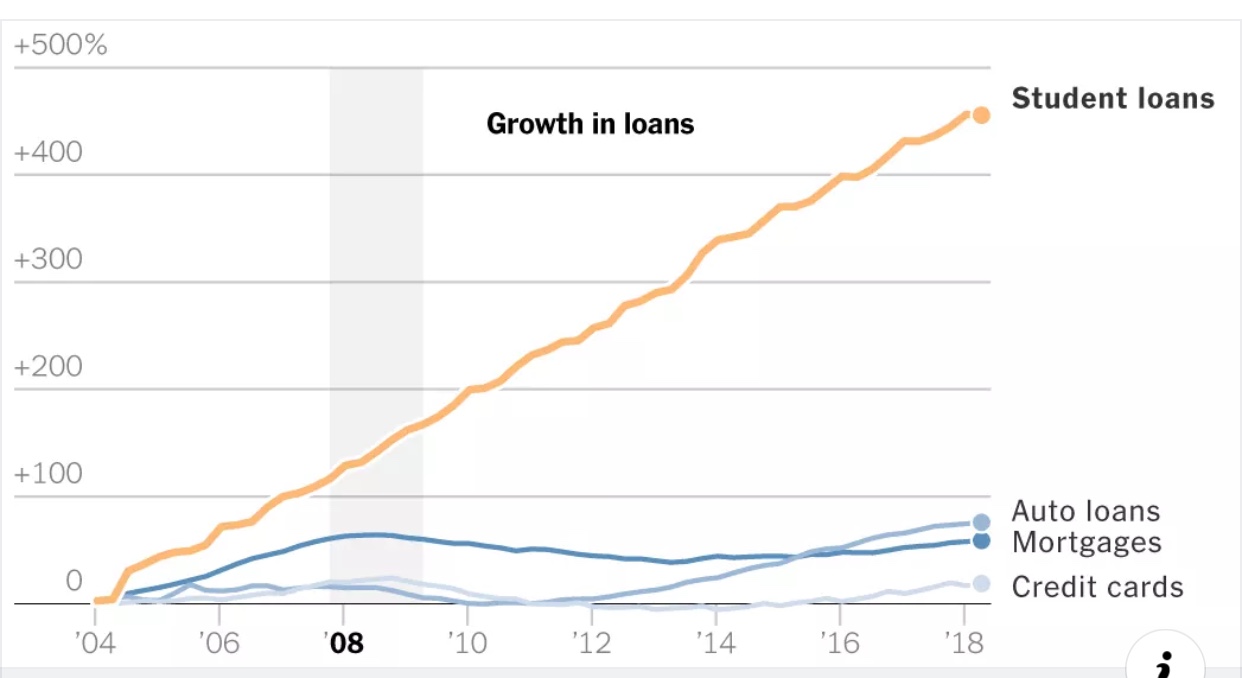 I've been invited by the Tampa Bay Bankruptcy Bar Association to speak about student loan debt and what can be done – both inside and outside of bankruptcy.  This is for the Consumer luncheon on the fifth floor of the federal courthouse if any local attorneys are interested in attending.  You don't have to pre-register, it's free and there's pizza!  I've got lots to cover, some new things going on and the results are fantastic!  Just check out our reviews and what our clients are saying!
This graph above should show why we have a problem with student loan debt – its tremendous growth even since the recession in '08 is crazy.
Also, notice in the graph below, while our mortgage delinquencies are back to the lowest they've ever been, student loan delinquencies are the highest they've ever been — and more than credit cards, auto and mortgage debt.