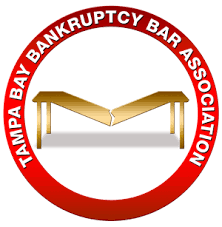 Don't forget next Tues March 2 at noon on zoom (wow, I just realized that rhymes), the TBBBA has Judge Colton presenting:
Charting the "fair ground of doubt" regarding violations of the Discharge Injunction after Taggert v. Lorenzen: Firm Footing or Rocky Terrain?
This presentation will explore the law regarding violations of the discharge injunction with emphasis on the Supreme Court's recent "no fair ground of doubt" standard first articulated in Taggert v. Lorenzen, ___ U.S. ___, 139 St. Ct. 1795 (2019), and remedies and recoveries available to Debtors who suffer sanctionable violations. As a case study, Judge Colton will discuss her recent decision in In re Musto, Case No. 8:19-bk-03452-RCT, 2021 WL 99343 (Bankr. M.D. Fla. Jan. 6, 2021).
See you there! — links will be sent out later today via an eblast.
As Chair of the CLE Consumer committee for the Tampa Bay Bankruptcy Bar Association – wow that is hard to write, let alone say three times… I strive to get local content from distinguished speakers on areas that are pressing to bankruptcy attorneys.  If anyone has any ideas of topics they'd be interested in or would like to do a presentation next year, please reach out to me directly at christie@christiearkovich.com and we'll get you set up.