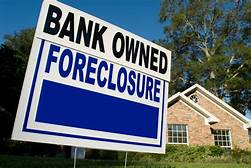 There a lots of reasons a debtor needs to file a bankruptcy.  However, debtors should be warned that they are likely giving up valuable rights to fight a foreclosure of their home if they do so — unless they reaffirm the mortgage.  Over the last few years, many debtors elected not to voluntarily reaffirm an underwater home — this would allow them to be personally sued for any deficiency balance even after the bankruptcy was over.  Another problem is the decision to reaffirm sometimes comes up before a loan modification review is complete and debtors aren't sure whether reaffirmation is in their best interest.
Bankruptcy case law has been building in various Florida jurisdictions over this conflict.  Many courts have seen this as an issue of debtors "having their cake and eating it too" when debtors are released of their liabilities under the mortgage, but yet they can continue to fight the foreclosure and live rent free.
In response to this dilemma, Governor Scott just signed a bill on March 26, 2018 that stops defendants from defending a foreclosure if they have previously agreed in bankruptcy to surrender the property to their lenders.
If you are facing issues like foreclosure of your home, we handle both foreclosures and bankruptcy and can advise of your options to obtain the best results – which may include starting fresh and debt free!