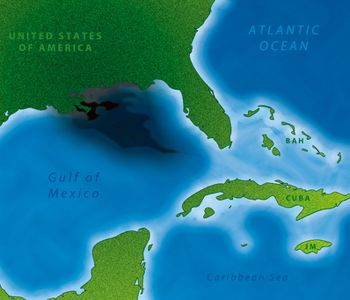 Just as our Tampa Bay, Florida BP oil spill claims are heading toward the finish line, the rules are changing. We believe the new narrower guidelines will likely have a larger impact on our Florida based claims due to the increased distance from the oil spill than states such as Louisiana. Like many of our Florida counterparts, our law firm began filing claims early in the year. Because of the volume of claims received in the Spring of 2013, the estimated payout time increased from what was 60-90 days to 6-9 months. Now lossess will be re-evaluated under the new rules as a result of last week's hearing.
We just started receiving payout notices on our first round of claims. Now I expect there to be a further delay due to a ruling in BP's favor on an appeal of the claims administrator's interpretation of certain key words such as "revenue" and "earnings". It is expected to narrow the definition to exclude what is broadly called "illegitimate" claims. The problem is what determines an "illegitimate" claim versus one that the client appears to have had signiticant business losses during the relevant time period but cannot prove the exact cause of the loss.
Last week a New York Times article explained that a federal appellate court entered an injunction to delay existing and new claims and may even award refunds to BP for previous claims paid out that cannot show a causal link to the oil spill. The ruling directs the lower court to tailor make a narrow injuction to address these changes. For those who have recently received checks, you might want to consider holding onto the money until some more information is revealed about any clawback effect of the refund language.
It is too early to tell what exact impact the changes to the economic loss framework will have on our existing or future claims. I'm guessing that there will be some additional level of proof required. Stay tuned.
For more information about filing a BP oil spill claim, please see Arkovich Law