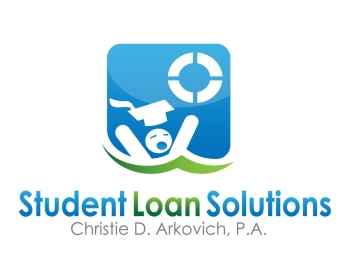 You've probably heard by now that the CARES Act provides for a suspension of payments and collections, and waiver of interest for six months.  However, not all loans are covered.
Importantly, 20% of federal student loan borrowers are not covered by the CARES Act.
Covered loans do not include FFEL loans that are commercially owned, Perkins loans and Private loans.
Most people only are familiar with terms such as Parent Plus, Grad Plus, Consolidation, Stafford subsidized or Stafford unsubsidized loans —- Not whether loans are Direct, or governmentally held FFEL or commercially held FFEL loans.  You cannot tell by merely who services loans — many servicers service both federal and private loans, and they service governmentally owned FFEL loans as well as non-governmentally owned.  This is likely to cause a great deal of confusion.
So how do you determine who holds your loans?
Visit studentaid.gov
Log In
Account Dashboard
View Details
Loan Types
If you have a Direct loan, the CARES Act applies to you.  If you have FFEL loans, download the NSLDS Text File.  These text files are a nightmare to read, but ED-Held will look something like this:
Loan Contact Type: Current Lender
Loan Contact Name: S. Dept of Ed/2008-2009 LPCP
Alternatively, you can call 1-800-4-FED-AID or your servicer.  But there may be significant wait times.
Federal Family Education Loan Program (FFEL) loans and guaranty agencies that hold FFEL loans may voluntarily waive interest and suspend collections.  Many lenders are using their disaster relief provisions to waive late payment fees, eliminate negative credit reporting and provide a 90 day forbearance.  But this is different from lender to lender.
You may face a situation where you have multiple loan types held by more than one servicer.  So some loans may have CARES Act protection, and some may not – although servicers may voluntary apply some type of relief that will vary.
Time in suspension will count toward forgiveness or loan rehabilitation.  Some finer points remain unknown however.  For instance, if a public service employee's hours are cut below full time, will they receive PSLF credit for those months?
STIMULUS CHECKS:
The CARES Act provides a mechanism that Stimulus checks will bypass the normal default procedures so that a default in student loans will not be impair receipt of any Stimulus check.
CREDIT REPORTING:
For credit reporting purposes, any payment that has been suspended is treated as if the borrowers made a regular scheduled payment.  We don't yet know how borrowers in default or delinquency will be reported.
DEFAULTED LOANS:
If your federal student loans were already in default prior to March 13, 2020 when the CARES Act took effect, you can expect suspension of all involuntary collections, including wage garnishment, tax offsets or Social Security benefits.  A catch all provision covers all other involuntary collections.  It is unknown if this covers the filing of lawsuits or continued pursuit of lawsuits to judgment.
You can start a rehab plan now to cure the default — although reaching your servicer may be difficult right now.
NOTIFICATIONS:
The Secretary is supposed to notify borrowers within 15 days of the CARES Act changes.  Additionally, there are six notices that are required to be sent to borrowers starting in August about the need to restart payments to avoid accidental defaults.
REFUNDS:
There is roughly $1.8 billion in limbo that was seized after March 13, 2020 that is supposed to be refunded – how is unknown.  Will this be paid directly to the borrowers account, or offered as tax relief next year or something else?
PRIVATE LOANS:
If you happen to have private student loans, this may be an excellent opportunity to settle or discharge these debts.  If you need help to do this, please reach out to us by scheduling a consultation below.
ADDITIONAL INFO:
U.S. Department of Education FAQs.
U.S. Department of Education UPDATED Guidance for interruptions of study related to Coronavirus (COVID-19).