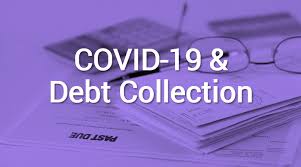 I've written quite a bit recently about the Department of Education's recent announcements to halt the accrual of interest and collections of certain federal loans.  Direct Loans and some FFEL loans are automatically being placed in forbearance until September 30, 2020.
Importantly, these COVID-19 related protections do not apply to all loans – private loans, Perkins Loans and commercially held FFEL loans will continue to accrue interest, and they can continue to collect.
But there are still debt collection limitations that apply particularly during this time of national emergency:
Areas of potential consumer collection violations during COVID-19:
Taking electronic payments automatically in states/cities that have now prohibited debt collection. This gives rise to both FDCPA and potentially EFTA claims.
Collecting from anyone who has been directly affected by Covid-19 after they have told the debt collector that they have been so affected.
Collecting from anyone in a state that has declared a national emergency (every state has now been so declared by the President).
Using collectors from remote locations that are unlicensed unless their state has suspended licensing requirements for remote collectors.
Collection from anyone because the period of emergency is a de facto inconvenient time and place for anyone.
Collecting from people who have lost their jobs, been furloughed, or laid off.
Collection employees who are collecting from home and not using a private, closed off area of the home in order to maintain consumer privacy.
Enforcing payment plans by taking automatic credit/debit/check payments from consumers without first verifying with consumers that they can still afford these payments.
Failing to add an "AW" or "DA" code to credit reporting collection tradelines on consumer credit reports to indicate that the consumer was affected by a natural disaster "AW" or that the account is being deleted after being returned to the creditor by the collector "DA".
Adding any language to the initial 30 day g-notice regarding COVID-19 that would be seen as overshadowing the right under 1692g.
Collectors use of personal cell phones and handling caller ID information in a way that might be deceptive to the consumer.
Continued collection on existing payment plans with consumers in states which have prohibited collections.