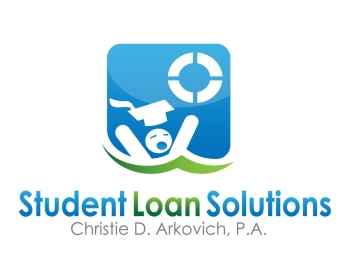 As a student loan advocate for many years, and a practicing attorney in Tampa Bay, I fear that many people may interpret this advice in a way that will hurt their chances for forgiveness.  The PSLF application is only one-half of the equation.  A very important part is to make sure that you consolidate your federal loans before 10/31 to get this relief.  A consolidation will allow the required ten years to run from the date of the first loan, as well as make sure that older loans and Perkins loans are included for PSFL forgiveness.
If you simply send in the PSFL application by itself, by the time you realize you have the wrong loan type, it will be too late to correct this.  Also, you won't have the benefit of the ten years running from the date of first loan, which could add years of unnecessary payments.
A key requirement to take advantage of the new PSLF Waiver is to make sure you have Direct federal loans.  Prior to 2010, an estimated 80% of federal loans were under a different and now out-dated program called Federal Family Education Loans ("FFEL").  An easy way to check, is to go onto studentaid.gov and view details of your loans.  You have until October 31, to consolidate any of these older FFEL loans, or even Perkins loans, to a newer Direct loan.  Only Direct loans are eligible for the PSLF Waiver which is intended to ensure that past payments actually count toward forgiveness, as well as the IDR Waiver which allows past lengthy forbearances also to count.  Even the recent $10,000 – $20,000 forgiveness will only apply to those loans held by the government.  While some FFEL loans are held by the government, most remain with private firms and are excluded from all of this.
So get those consolidation applications filed now – it takes 1-2 months for them to be processed and you want to make sure you have all Direct loans by October 31, 2022.  This deadline was not extended by the Biden announcement yesterday.  If you wait until the payment pause ends at the end of the year, the deadlines to have your prior public service count toward forgiveness will have expired.
There are some nuances regarding consolidation, some the most important are:  it's best to keep Parent Plus loans away from your own federal loans, servicers process them at different speeds, normally prior IDR payments would be wiped from your record but for the PSLF Waiver and IDR Waiver, prior IDR payments will continue to count toward forgiveness.
For further free information on updates to programs, things you should be aware of and tips to reduce student loan debt, please check out our You Tube Channel, Student Loan Sidebar, at https://www.youtube.com/c/arkovichlaw.  We also offer 1 on 1 consultations for a reasonable fee with a guarantee on our website at christiearkovich.com.