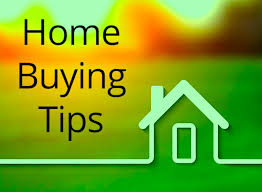 Many Floridians have moved beyond the foreclosure crisis and are now in the market to buy a home – we have some credit rebuilding tips in our free e-book "Reboot Your Life After Bankruptcy" https://christiearkovichpa.ac-page.com/bk-ebook-reboot.  This e-book is not just for those in bankruptcy, but it also may help those who went through a short sale, foreclosure, deed in lieu or simply collection actions and debt settlements.
Until October 31, 2019, Bank of America is offering a new program to price match for interest rates AND will offer ZERO origination points for certain mortgages.  In a study from Lending Tree, 60% of customers pay between $1,000 and $5,000 in origination fees.  In high-priced markets, a lender can charge over $10,000 in origination fees.
We are developing a series of Home Buying Tips to appear on our blog and website.  These will focus on those who have had financial or legal challenges to overcome.  We don't know what's the best school district or things like that, but we do know a lot about how to easily qualify for a home purchase within your means – or even to purchase an investment home/duplex/small apartment building.