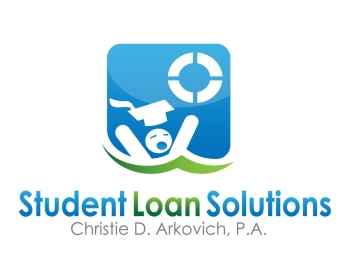 It's difficult for laypeople (and sometimes bankruptcy attorneys) to believe there are legal options to reduce student loan debt after hearing for years that "student loans are nondischargeable in bankruptcy".  Well, this is not always true.  They can be discharged – or partially discharged – and brand new payment terms set up.
Take a look at a review posted yesterday of one such case by Aaron:
Christie and her staff where very professional honest and straight to the point with my student loans! I was struggling with private loan monthly payments that I could not afford in which was affecting my credit.
I listen to Christie and her staff, and the results are amazing! Navient settled out of court and deducted more than 40k off my loans and locked my into a low interest rate for the life of the loans.
I couldnt be happier, my payments are affordable, credit is back to being good.
A huge weight had been lifeted off of my shoulders, I can finally move on with my life!
Thanks to Christie and her firm!
The argument we used in this case is a relatively new one, there are no reported decisions in Florida yet on this issue.  The issue was whether private loans taken outside of the cost of education are "qualified education loans" protected from discharge.  It's a complicated argument raised under a combination of the Bankruptcy Code and the IRS Code.  We shared this new argument with other bankruptcy attorneys during a CLE presentation we did for the Tampa Bay Bankruptcy Attorneys consumer group a couple months ago – reminding them that even in bankruptcy, student loans can be fully or partially discharged under the right circumstances!