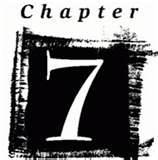 Many more bankrupt debtors will be able to keep their house in a Chapter 7 now!
In a surprising decision by a court of appeals not noted for its sympathy for debtors' positions, the Eleventh Circuit Court of Appeals, held in a unanimous decision that a Chapter 7 debtor may strip off a second mortgage. Prior to this O'Neal decision on May 11, 2012, debtors could only do this in a Chapter 13 case. The Eleventh Circuit is the federal appellate court for the Middle District of Florida which includes the Tampabay area.
Twenty-three years earlier, the Court of Appeals had reached this conclusion in Matter of Folendore, 862 F.2d 1537 (11th Cir. 1989), and the present court reasoned that the decision in Folendore survived the Supreme Court's decision in Dewsnup v. Timm, 502 U.S. 410, 112 S.Ct. 773, 116 L.Ed.2d 903 (1992), which held that a Chapter 7 debtor may not cram down an undersecured claim to the value of the collateral. Here, the Court of Appeals reasoned, the creditor's junior mortgage lien was both allowed under Code § 502 and wholly unsecured under § 506(a), and the lien was therefore voidable under the plain language of § 506(d). In re McNeal, Case No. 11-11352 (11th Cir., May 11, 2012).
This is huge! I cannot emphasize how important this is. The decision while unanimous will probably be appealed, but that process could take several years.
I imagine that as debtors' attorneys review the impact of this case, many of us will try and fit as many clients as we can into this window of opportunity. Our local judges have already jumped on board and added the motion to strip a second mortgage to the list allowing negative notice to help streamline the process.
For an evaluation of whether you qualify for a Chapter 7 and can strip your second mortgage in only 3-6 months please contact Christie D. Arkovich.