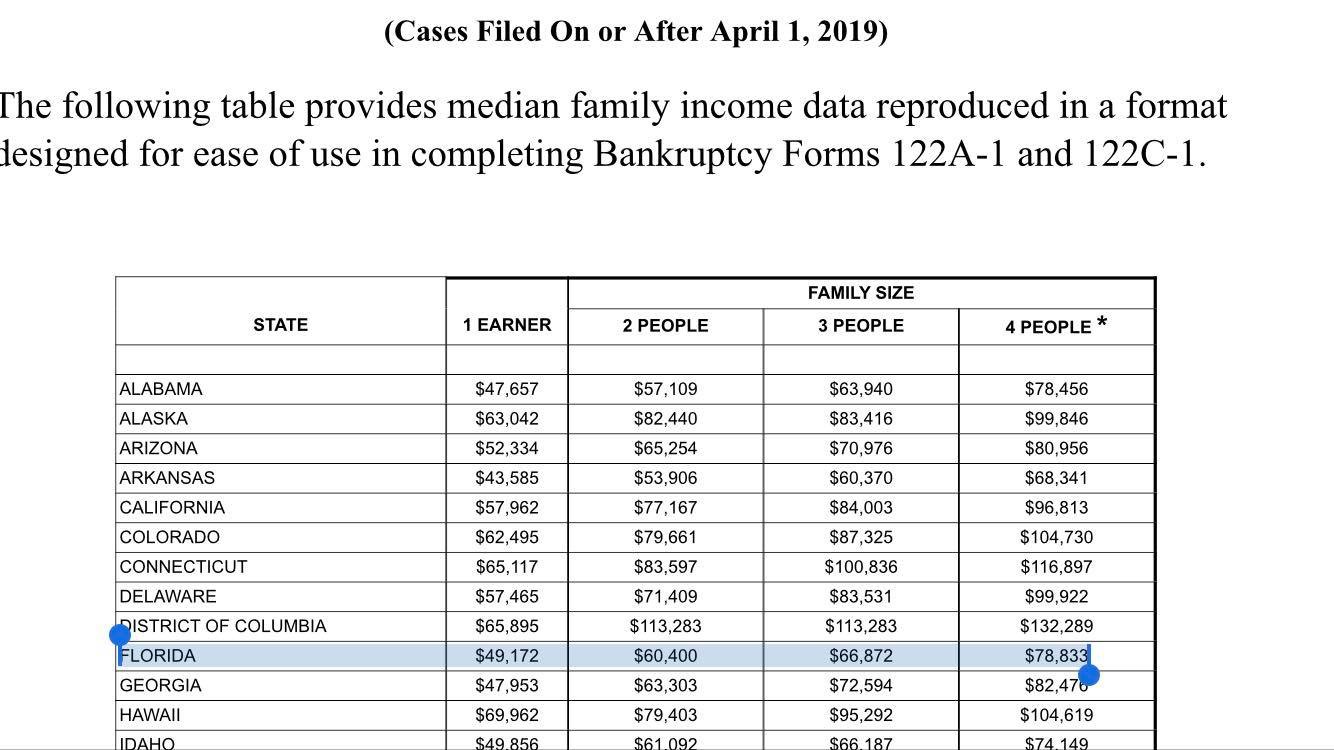 The new median income figures are out this week.  Whether you are above or below these figures is not the only factor that is looked at however.  But many of the expenses allowable under the Means Test have increased and if you were borderline last year, you may qualify for a Chapter 7 now.  Or have a lower plan payment in a Chapter 13 bankruptcy.
Florida single wage earner – $49,172.
Family of two – $60,400
Family of three – $66,872
Family of four – $78,833
For a complete analysis as to whether you qualify for a Chapter 7 – with a discharge in as little as three months — about the same as a typical teenage summer vacation, please consult with an experienced bankruptcy attorney.  If you don't quite qualify for a Chapter 7, most Chapter 13 plan payments based upon disposable income are quite reasonable and the debt is fully discharged in 3-5 years.  A Chapter 13 can also be used to catch upon house payments!
Rebuilding your credit after filing a bankruptcy is easier than most think – and we have a free e-book "Re-Boot Your Life After Bankruptcy" on our website to help!