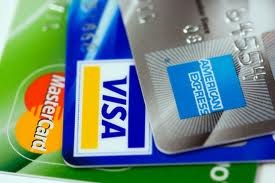 All this talk about a foreclosure plaintiff needing to have proper standing, chain of title and assignment records reminds us that the same is required, but often overlooked, in credit card lawsuits.
In Florida, debt collectors bringing lawsuits for unpaid credit card balances are required pursuant to Florida Statute Section 559.715 to show that any assignment of consumer debts is done with "written notice of such assignment within 30 days after the assignment". If the creditor cannot produce evidence of the notice, the case should be dismissed. See LVNV Funding, LLC v. Harris (Fla. Miami Dade Cty. Ct. June 24, 2009). Also the courts regularly require documentation of the assignment by an authorized representative of the original creditor before a third party is allowed to obtain a judgment against the consumer.
Increasingly, evidence has appeared that shows debt buyers do not actually own the debt they are suing to recover. Large portfolios of accounts are divided and subdivided and sold to multiple buyers. Sometimes the debt buyer fails to pay in full for the accounts, and the right to collect is returned to the original creditor. More layers of complexity are added if the debt was pooled as part of a securitization. The debt collector will rarely reveal the existence of the trust even though it is the true owner of the debt.

Defenses such as these can save a consumer from garnishment of wages or bank accounts by preventing a judgment from being entered. The time to challenge the ownership of the account is when you first receive the summons. Defenses such as these can be waived if not contained within the first response to the summons and complaint. See our website at Christiearkovich.com for more info.