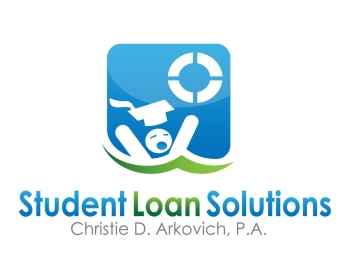 Are you unsure whether your private student loans are covered by the Navient/AG settlement?
Navient has sent or is still sending out correspondence to all qualifying private loans under the Navient/AG settlement – give that until the end of July per the settlement – if your address is current with your loan servicer, you will receive information if your loans are eligible.  There are many factors that preclude someone from qualifying unfortunately including credit scores for some provisions.  There is no court mechanism for us to bring up a borrower's loan that we think should be eligible.  I don't believe the class action attorneys themselves have any remedy for that in their case.
The most we've been able to do is force a bankruptcy stay based upon likely inclusion in the AG settlement.
There are things to do if you don't receive any notice from Navient by the end of July that are noted on the settlement page:  https://navientagsettlement.com/Common-Questions?portalid=0
One way to try to get the issue addressed is to file a complaint with the Florida AG office spelling out why you believe your loans should be eligible for automatic discharge under the Navient/AG settlement.  That complaint could be copied to the Consumer Financial Protection Bureau.  At least the AG is party to the agreement and would have standing to both evaluate and pursue the matter if they chose.  I understand that this wouldn't be a fast process – but this is a way to open a file w/o additional cost.  Both agencies will want to ensure that Navient is acting appropriately in that class action resolution.
We wouldn't file these complaints – that you would do yourself if you wish.  Here's the specifics.
Do I need to do anything to qualify for settlement relief?
Restitution payments will be automatically distributed to eligible federal loan borrowers by the settlement administrator, Rust Consulting. Postcard notices were sent to eligible borrowers on April 22, 2022. You may update your address and/or select an electronic payment option by selecting the tab "Address and Payment Verification". In order to submit a change, you will need the Web Registration Code listed on the front of the postcard you received, or within the email if you received one. Checks are expected to be sent mid to late 2022.
Navient will notify eligible private loan borrowers of the discharge of their private loans in writing by July 2022. Consumers who are eligible for the private loan cancellation under the settlement do not need to take any action.
I am having problems with Navient or another student loan servicer. Where can I get help or file a complaint?
You can file a complaint with your home state's Attorney General's Office.  A list of state-by-state complaint filing resources is available here.

Beginning in June 2022, the settlement requires Navient to designate account specialists to handle consumer complaints that are submitted through a state agency, such as an Attorney General's Office.

You can also file a complaint with the Consumer Financial Protection Bureau (CFPB), a federal agency responsible for consumer financial protection.  If your complaint involves a federal student loan, you can also file a complaint with the Federal Student Aid Ombudsman.
Certain states have state-level student loan advocates who can help individual borrowers resolve complaints and explore their repayment options. A list of these advocates (sometimes called "ombudspersons") is available on the National Consumer Law Foundation's website.