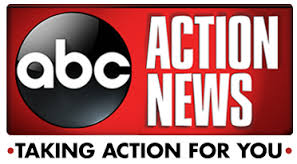 This week, Adam Walser of ABC Action News reports on the problem where licensed health care workers who are in default on their federal student loans are at risk of losing that license here in the State of Florida "Florida Board of Health Suspends Health Care Licenses Over Student Loan Defaults".  We were interviewed by Adam:
"We're not saying that people shouldn't repay their loan," said Arkovich. "We're just saying that getting them fired probably isn't the best way to go about that."
By suspending healthcare workers' licenses, which by the way only Florida has chosen to pursue this draconian measure, economists fear that many will be put out of work.  At a time when we are told there is a shortage of health care workers.  And in the State of Florida which likely has a greater than average number of health care workers caring for our elderly in nursing homes, assisted living facilities and rehabilitation centers.
Think about it.  Normally when a federal student loan defaults, the government can garnish wages up to 15%, take up to 15% of social security and any tax refunds.  But if they cause a healthcare worker's license to be suspended, that worker will likely lose their job.  Even if the employer elects to hold that person's job for them, the worker will not receive a dime of their wages during the suspension.  Which could last months.  There are also administrative expenses that the person has to pay in order to reinstate their license which is often in the thousands.
We can help get federal student loans under control – our work includes curing defaults, avoiding garnishment and obtaining forgiveness wherever possible.  To schedule a consultation, please click on the box below: