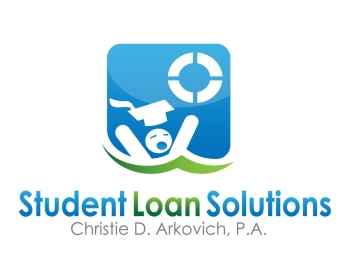 As a student loan attorney, I find this appalling.  What if someone hired me as their attorney and I failed to comply with the law 61% of the time?  I bet I'd be hearing from the Florida Bar pretty quickly and I'd probably lose my license to practice law.
But what happens when the federal student loan servicers fail to comply with the law 61% of the time?  Well the Department of Education doesn't really seem to care.
Here are some key points raised in a 52 page an audit by the Office of Inspector General released recently (that we've been liberally sharing with our bankruptcy judges to show why the new Student Loan Management Program in bankruptcy court is needed):
From January 1, 2015, through September 30, 2017, 61 percent (210) of 343 reports on FSA's oversight activities identified instances of servicer noncompliance with Federal loan servicing requirements. These reports disclosed noncompliance by all nine servicers and recurring instances of noncompliance by some servicers. These instances included noncompliance with requirements relevant to forbearances, deferments, income-driven repayment, interest rates, due diligence, and consumer protection. In most cases, FSA only required servicers to correct the accounts of borrowers affected by the noncompliance specifically identified by FSA.
The OIG office is trying to get the DOE to  recognize that it needs to establish penalties for non-compliance otherwise it will continue to be the same old story.
In most cases before October 2017, the FSA did not take actions stronger than correcting the accounts of those affected by the FSA-identified noncompliance.
The FSA rarely penalized servciers for recurring noncompliance.
The FSA's methodology for assigning new loans to servicers was not adjusted to take into account servicers' compliance with federal loan servicing requirements.  So there was no reduction in the number of new loans that went to "bad" servicers.
As a practical matter, just what are the responsibilities of a federal student loan servicer?  Here are just some of the things a service must adhere to:
correctly record the borrowers' interest rates and calculate the borrowers' balances;
correctly apply payments to borrowers' accounts;
properly grant forbearances and deferments to borrowers;
appropriately capital loan interest;
follow guidelines for delinquency notice letters, telephone calls, and skip tracing activities as they pertain to the collection of loans;
properly process borrowers' applications for income-driven repayment plans;
correctly calculate borrowers' monthly payments under income-driven repayment plans; and maintain complete and accurate records to support borrowers' repayment plans.
And what are some outcomes if the services don't do what they are supposed to?  Well the OIG audit states that "[a]s a result, borrowers might not have received the most favorable repayment terms available to them, and servicers might have been paid more than they should have been under their contracts."
The reports disclosed recurring instances of noncompliance primarily in two areas: consumer protection (servicer representatives not informing borrowers of the available repayment options) and income-driven repayment (servicers incorrectly calculating income-driven payment amounts). The reports also disclosed that the noncompliance rates at some servicers were significantly higher than the average noncompliance rate of all servicers.  Hmm, I wonder who those could be?  I bet I can guess.
My pet peeve that I've been harking on for quite some time is the fact that the servicers take the position that they don't work for you and you are not their customer.  This runs counter to the duties they are required to fulfill under the Code of Federal Regulation found at Title 34, Code of Federal Regulations (C.F.R.), § 682.205(a)(4).
Servicer Representatives Not Sufficiently Informing Borrowers of Available Repayment Options
When a servicer is notified that a borrower is having difficulty making payments, the servicer is required to provide the borrower with information about her or his options for avoiding default status.  Id.  The servicer must explain the repayment plans available to the borrower. The servicer also must explain how the borrower may request a change in her or his repayment plan, provide the borrower with a description of the requirements for obtaining forbearance on the loan and any costs associated with forbearance, and provide the borrower with a description of the options available to avoid default and any fees or costs associated with those options. From January 2015 through September 2017, monthly reports on FSA's monitoring activities disclosed recurring instances at all servicers of servicer representatives not sufficiently informing borrowers about available repayment options.
We clearly do not see servicers complying with these requirements.  That is why our student loan practice exists — to help borrowers when the servicers have dropped the ball.