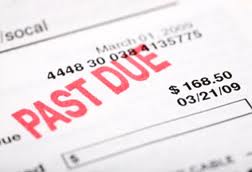 Bankruptcy is supposed to provide a fresh start.  A reprieve from debt collector letters, calls, statements, threatening legal correspondence etc.  A do over.
Many mortgage servicers have believed they were exempt from this – after all they are merely servicing and protecting a mortgage lien they argue.  They've argued that federal laws require they send you all this stuff.  And call you multiple times in one day, every day.  This is not true.  Due to recent federal and state court rulings in Florida, mortgage servicers must stop mailing and calling you when you've told them not to, or filed bankruptcy and given up the home.  One local federal case brought in the Tampa Division, Florida, Elissa Diane LaPointe v. Bank of America, N.A., Case No.: 8:15-cv-1402-T-26EAJ (August 26, 2015) even ruled that the disclaimers often found in the small print in footnotes would not be enough to insulate mortgage servicers from liability.  The Court particularly noted the inconspicuous tiny print disclaimers are contradicted by the much more obvious demands for payment or statements of a past due amount.  The Court ruled that the consumer stated a claim under the FCCPA in three respects:  1) the bank's communications could reasonably be expected to harass the consumer; 2) that they were an attempt to collect a debt that was no longer owed due to the bankruptcy; and 3) the consumers were contacted when they were represented by an attorney.
We'd like to pursue these contacts for what they are:  debt collection violations.  If you've ever told a mortgage company to stop calling you, we'd like to know about it.  If you are continuing to receive all kinds of correspondence or statements from mortgage companies after you've given up a home in bankruptcy, we'd like to know about it (particularly when those notices contain requests or demands for payment).  Most likely, their continued calls and the sending of statements are unlawful and you are entitled to statutory damages.  We have no fees or costs unless there is a recovery.   Contact Arkovich Law for further information.