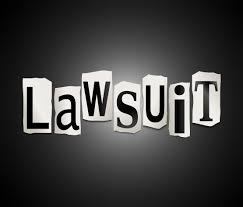 Have you just learned you're being sued by one of these companies?
National Collegiate Student Loan Trust
CACH LLC
Midland Credit Management
Portfolio Recovery Associates
Sherman Acquisition
West Asset Management
NCO Portfolio
Transworld
Cavalry Portfolio
These companies have probably purchased debt that you may or may not owe.  There are usually many legal defenses available that can be used to either dismiss the case or obtain a reasonable settlement.  You may also have collection law violations which an aggressive attorney can file for you to use as possible leverage for a dismissal or a low settlement.  The most important thing you can do is hire an attorney to respond and do not default.  Debt buyers make their money from people who think nothing can be done and allow a judgment to be placed against them.  They even have a name for this:  low hanging fruit.  In fact 96% of student loan borrowers do not respond to private student loan lawsuits – again thinking why hire an attorney, there is nothing that can be done with student loans anyway, I'm just screwed.  This couldn't be further from the truth.  We have regularly been able to obtain settlements of 15%-50% in many cases over time without interest for extremely low payments.  In many cases we've obtained outright dismissals due to insufficient documentation of assignment and transfer or expired statutes of limitations (which in some cases are as little as 4 to 5 years).  The alternative is a 20 year judgment and garnishment of 25% of your wages or freezing of your bank accounts.  Don't let this happen to you!!
For more information, see our website at Arkovich Law where we discuss defending credit card cases or private student loans in greater detail.  Check out our reviews for what our past clients are saying about us on Avvo.  You might also want to scroll back a bit in our blog for other news, consumer tips and client experiences.