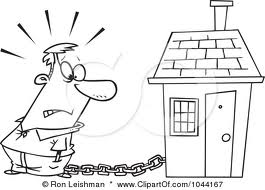 Many bankruptcy debtors in Florida are understandably confused when they surrender their home in the bankruptcy, but are still receiving various dunning letters.
First, it is important to understand that the Bankruptcy Code does not have a mechanism in place to provide for the actual transfer of the real estate to the mortgage company, at least not in a lien theory state like Florida. So in order for the home ownership to transfer legally to the mortgage company, one of three things must occur; 1) a foreclosure sale; 2) a short sale; 3) a deed in lieu is signed by the debtor and accepted by the mortgage company; or 4) a quit claim to another party which is recorded.
So a homeowner may still receive letters and remain liable for certain things even after a bankruptcy is filed:
1) Code enforcement violations – a bankruptcy debtor is still liable for this and should keep the property in compliance with city codes. Mainly this deals with mowing the grass, replacing/covering broken windows and making the pool safe.
2) Insurance – a bankrutpcy debtor may receive threatening collection letters from the mortgage company about it force placing insurance if the debtor doesn't pay. These may be violations of your discharge or certain consumer laws so you should see an attorney (preferably us :)).
3) Mortgage modification/short sale/deed in lieu letters or offers – since the promissory note was discharged in the bankruptcy, but the lien still survives, the mortgage company may still be willing to have you pay to stay, as well as negotiate a short sale or deed in lieu/cash for keys. However, some companies see this as an excuse to engage in unlawful collection by calling 10 times a day. Please send a cease and desist letter or engage an attorney to do this for you to avoid this harassment if you do not wish to speak with them.
4) Taxes – the mortgage company will pay the taxes to avoid a tax deed sale that would wipe out their mortgage. They cannot seek repayment of the taxes from the debtor since the bankruptcy discharged the promissory note along with any fees/costs accruing to the mortgage company.
5) HOA dues – while a bankruptcy debtor is released from personal liability to the homeowners association for any unpaid assessments and fees prior to the bankruptcy being filed, they are legally responsible for any assessments and fees coming due after the bankruptcy is filed. So we recommend our clients pay the post-petition HOA dues and note which months they are paying in the note section of their checks. If the HOA applies the payment to any pre-petition assessments, this is a violation of the discharge order plus other consumer protection statutes.
6) Injuries – the force-placed insurance by the mortgage company covers only their mortgage and will not cover any injuries by someone on the property. Since the property is still owned by you, the injured party (a wandering child is hurt, or even sometimes a trepasser) will sue you. You can maintain a vacant home insurance policy for protection if you wish.