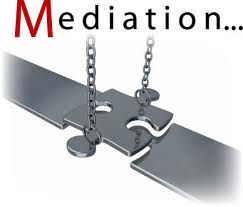 The Bankruptcy Court for the Middle District of Florida, Tampa Division, has recently implemented a mediation program for homeowners wishing to modify their first mortgages. The Orlando Division has had a similar program in place for a year or more and reports a success rate of 70%, unlike the state foreclosure mediation program which has a success rate of less than 5%. Combined with a reduction of debt in a Chapter 7 or even a stripped second mortgage in a Chapter 13, you may find keeping the house to be affordable with a modification. HAMP for instance reduces the interest rate to as little as 2%, may extend the term or carry a portion of the principal without interest to the end of the loan. If you believe that you can afford a (PITI) payment that is approximately 31% of your gross income, you may want to take advantage of this program.
Many reasons exist for the higher rates of success for mediations in bankruptcy. First and foremost, a bankruptcy filing tends to eliminate credit card, medical bills or second mortgage payments allowing for more income to be directed toward the first mortgage. Lenders attorneys have pointed to the smaller, more experienced bankruptcy mediation departments at banks or servicers that allow for better outcomes.
The Tampa Division just approved a standard fee of $1800 for their mediation program this past week payable to the debtor's attorney in a Chapter 13 Plan (spread out over 5 yrs is $30 monthly). The cost of the mediator will be $350 for two hours split between the mortgage company and the debtor. This is the only fee that will be payable up front at the mediation.