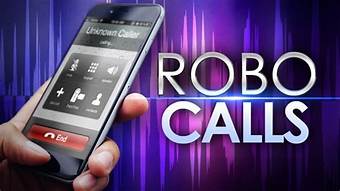 From time to time, our consumer law practice here in Tampa, Fl has had to shift gears to better use our state and federal laws that protect consumers faced with debt – and the inevitable robocalls and erroneous credit reports that come with that.
The current state of robocalls is very similar to the days of emails before spam filters.  With the advent of the internet, businesses don't need expensive hardware.  Anyone can start a mini call center with software that auto dials and spoofs caller IDs.  Many of the calls appear local and they avoid detection as a debt collector.  Small and large companies both still use predictive dialers capable of making hundreds of thousands of calls daily despite a consumer withdrawing consent to call their cell phone.
Thankfully, over the next year or two, the FCC and phone companies will implement a call certification protocol where the phone carrier can verify the caller is legitimately using the number — and Caller IDs may once again mean something!
Steps have already been taken in this direction.  Those pesky spam calls pretending to be the IRS that we all heard about a few months back?  They've for the most part disappeared due to a November 2017 FCC rule that let phone companies block calls from area codes that don't exist, numbers that aren't assigned to anyone and numbers on a Do Not Originate List.  Those scammers had been spoofing an IRS hotline that is now on the Do Not Originate List.
We actively litigate TCPA cases under the Telephone Consumer Practices Act and other consumer laws which are frequently changing as well.  In March 2018, I was a co-presenter for the National Association of Consumer Advocates ("NACA") on a webinar Succeeding Under the TCPA.  My portion dealt with two things that we are seeing now in our TCPA practice.  The first dealt with arbitration and how to bring a case TCPA case successfully even with an arbitration clause.
The second portion was about regulatory change and the uncertain future of the TCPA.  Unfortunately, most of the items we discussed that could occur to change the TCPA landscape have now occurred only a few short months later.
First, the ACA International case out of the D.C. Circuit invalidated the 2015 FCC Order which had broadly allowed phone systems with the capacity to auto dial to fit under the definition of an ADTS.  There were some good points coming out in that case as well, such as it is now much clearer that a consumer can revoke consent to call and how to do so.
Second, the current Republican FCC Chairman Ajit Pai is essentially re-writing the 2015 Order that he had previously dissented.  With the Commission having a makeup of 2 to 1 Republican versus Democrat, it is nearly a certainty that the new rules will be much less consumer friendly and more pro business.
Third, the Fairness in Class Action Litigation Act of 2017 that was quickly passed by the House is under Senate review and may make it more difficult to certify a class in federal court.  While not all TCPA cases are class actions, this would make it near impossible to bring a small case with less than 50 phone calls as it wouldn't be worth the expense.
Lastly, the Senate is about to hold confirmation hearings to replace Supreme Court Justice Kennedy who has acted as a swing vote for the Court for a very long time.
Each of these items were addressed in my March NACA presentation as upcoming hurdles for the TCPA.  New case law has been coming out weekly and even daily following the ACA International case.  Unfortunately as lawyers, this presents a situation where the law is very different than when we filed the case, and will be different yet again at trial in a few more months.
So to summarize:  The TCPA is still the law although it is under attack; predictive dialers are still in use and are considered by most courts here in the Eleventh Circuit to be an auto dialer under the TCPA; and consumers can verbally revoke consent to call their cellular phones.  But creditors and debt collectors are getting better at making the arguments that their particular dialing system is not configured in such a way to fall under the protections of the TCPA and the FCC is likely to make their jobs easier in the next few months.
We were just interviewed this week by the Fraudsters radio show about the TCPA and how consumers should protect themselves against Robo calls – take a listen: