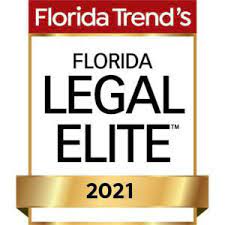 Florida Trend just came out with its Legal Elite 2021 list on July 1 where we're proud to be listed as one of the top 10 bankruptcy attorneys in Tampa Bay.  This is not a publication that we pay for a listing — we don't subscribe to that philosophy.  We also don't like to throw money away to be on lists.
Something I also don't tend to harp about, we are proud to have a really good rating by Martindale-Hubbell which is an independent review by and for attorneys.  We have what is called a Preeminent rating which them — there is no higher rating.  Again, we don't solicit or pay for that rating.

We believe in reviews.  I use reviews when I seek out a service or product.  Whatever we have to say about ourselves and our practice can usually be said much better by our clients – and in their own words.  So if you are looking for a bankruptcy attorney, please check out our reviews!  Then give us a call.  Hope we can help.
Life has a restart button, it's called bankruptcy.