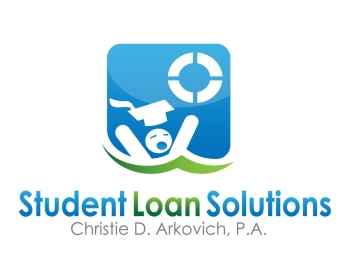 How do you determine if the COVID-19 federal law waiving interest applies to your federal student loans?  The most recent changes are summarized here in a nice Q&A format:  https://studentaid.gov/announcements-events/coronavirus.
My take on all this:  The Act suspends student loan payments and interest accrual through September 30. For those in federal loan forgiveness programs, those months will count as months in which payments were made.
Now for the finer points:  for the interest waiver, not all federal loans count, only Direct Loans and those Federal Family Education Loans (FFEL) which are owned by the government.  Most FFEL loans are owned by third parties and only guaranteed by the government.  Perkins Loans are owned by the institution and the interest waiver does not apply either.  Eighty percent of all federal loans were FFEL loans before the FFEL program was discontinued in 2010.  I'd estimate one-quarter to one half of all federal loans are still FFEL loans.
So I imagine there are going to be servicers and companies out there trying to get you to consolidate your loans to Direct to make them eligible for the interest waiver.  Read below before you do this!!!!
There may be valid reasons to change your older FFEL loans to Direct, but I'd encourage you to speak with a student loan attorney before you change anything.  For instance, never consolidate a Parent Plus loans with your own!  Why?  Because it taints your own loans which are now no longer eligible for IBR or Repaye.  Any accrued interest is capitalized when you consolidate.  This may be minimal or it could be a lot – know before you take that step.  You could have caused 10-20k of accrued interest to now capitalize and be added to your principal balance just to save two months of interest.  Consolidation will take 2-3 months during which interest would still apply.  If your only reason is to suspend interest, it's likely not a good step to take.  Also, and I cannot stress this enough, if you have several years of IBR payments already under your belt, if you consolidate to save two months worth of interest, you may lose all that time toward forgiveness and have to start all over.  
Repayment of student loans and saving money where you can is a very complicated thing.  Not quite to the level of surgery and rocket science, but still….there are so many rules and programs, it can be hard to keep track of all of it.
Again, don't make any changes, until you speak with a student loan attorney.  DO NOT BELIEVE EVERYTHING YOUR SERVICER TELLS YOU – remember they represent the other side and often don't have your best interest in mind.