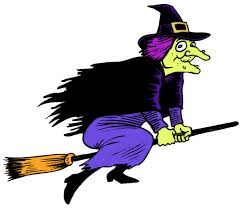 This is great news!!  Many of us have been complaining about the Accrediting Council for Independent Colleges and Schools ("ACICS") for the past year.  This is the accreditor for both Corinthian and ITT.  Both Corinthian and ITT were accredited up until the very day they filed bankruptcy.  What does that say about our for-profit accreditation process?
As CNN Money reported today, the fed pulled the plug on them finally.  I only wish this had happened years earlier, the signs were certainly there.
"For far too long, this delinquent and derelict accreditor has rubber stamped the flow of federal dollars to colleges and universities that engaged in widespread fraud and abuse," said Democrat Senator Richard Blumenthal in a statement.
ITT finally had to close earlier this month when the DOE revoked its federal funding and required it to increase its reserves for claims.  It only took a CFPB Federal Lawsuit (in its early stages), an SEC investigation, 19 State Attorney General Investigations and a DOE investigation (underway) to gain any traction.  ITT fought every allegation regarding its recruiting and marketing, job placement rates, retention and graduation rates, accreditation misrepresentations among other things every step of the way, and to date I'm not aware of any court rulings or findings other than a 2012 Senate Report about ITT's abuses.
This is a good first step moving forward to correct these abuses for future students.
We help those who have already been victimized by ITT.  If you have questions about what can be done about your federal or private loans, please contact us or another student loan attorney in your area.  There is a new program out November 1, 2016 that is designed to allow the discharge of federal loans resulting from schools that misrepresented the education provided.  It will not be easy, and we do not yet know the likelihood of success but we are very hopeful.  There is building momentum and already talk about how much this new program to bail out defrauded for-profit students will cost.  For more information and to get on our email list for ITT updates, please contact us at Arkovich Law
P.S.:  for anyone thinking that ITT students are going to get a free ride by getting their federal student loans discharged, please remember that these students wasted years of their lives attending this school, more years trying to get jobs after graduation, and have suffered greatly over the stress of having to repay $50,000- $150,000.  Many students feel very bad about their parents signing Parent Plus loans and putting them in the position of sacrificing their retirement because their son or daughter cannot obtain a good paying job in order to repay the loans.  One of our clients was told by an employer he'd be better off leaving his four year ITT degree off his resume.  Now these ITT grads are having to re-do their education, part-time, while paying out of pocket, because they've used up their federal student aid.  Even if we can get a discharge of their federal loans, they are years behind their peers professionally and I believe emotionally scarred.  This is much worse than buying the wrong cable service or cell phone plan and realizing after the fact, a better decision could have been made.
We've all seen years of ITT's advertisements in the late 90s and 2000s.  ITT would bombard tv channels focusing on people who were home at odd hours and looking to better their lives.  We should have done a better job of making sure they weren't being take advantage of.
For help with student loans, please see our website and give us a call or shoot us an email – check out our reviews for some success stories.  We have some information online here in this blog (particularly about a new program starting Nov 1 to help ITT former students) and also our Student Loan Resource Center.