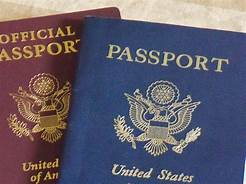 U.S. Passports Can Now Be Revoked for Unpaid Taxes — Can this Expand to Include Unpaid Federal Student Loans?
Right now no.  Although there are signs that U.S. Passport holders could face a revocation of their passports in the future for defaulted federal student loans.
The reason I say this is because of a new law signed by President Obama in late 2016, implemented in 2017, and now in 2018 is beginning to effect the passports of folks with tax delinquencies.