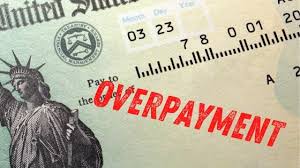 The Social Security Administration ("SSA") assesses overpayments in any instance where it thinks it may have overpaid benefits.  This most commonly occurs when a recipient doesn't timely report a change in circumstances, such as income.
In many cases, the overpayment may be caused by the SSA itself, when it fails to update its records after receipt of a change in circumstances.  Or the SSA may deposit benefits into someone else with a similar name.  There is no way for beneficiaries to independently verify whether they are receiving the correct amount of benefits every month and instead they must rely on the SSA's calculations.
Overpayments can be made over a lot of years – even 20-30 years.  Frequently, a mistake is caught and a handful of years have gone by, and the money has long been spent, usually on reasonable and necessary living expenses.