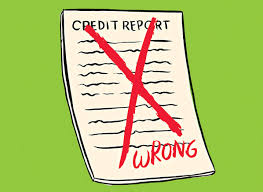 The FCRA requires that "[w]henever a consumer reporting agency prepares a consumer report it shall follow reasonable procedures to assure maximum possible accuracy of the information concerning the individual about whom the report relates." 15 U.S.C. Section 1681e(b).
That's a high burden "maximum possible accuracy"!  And it is not being met.  In one over the top case of ours, despite a client providing proof of life, she was reported as deceased by her student loan servicer over and over again wrecking havoc on her credit report.
More typically we run into instances where student loans are incorrectly reported as being in default when in fact they are no longer owed due to a settlement or discharge in bankruptcy.  This in fact is becoming our bread and butter raising these types of claims.