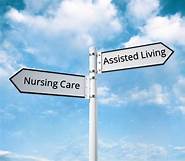 One common problem encountered by caregivers right after they've checked in their loved one at a local nursing home or Assisted Living Facility is whether the facility is one that is covered by the elderly parent's Long Term Care Insurance policy.  Does it have enough staff?  Enough beds? 24/7 or other nursing care available?  What is the facility called and how is it licensed?
Unfortunately, the wrong answers to any of these questions may be grounds for the insurance company to deny coverage.  Rather than moving your loved one to another facility, or incurring the out-of-pocket expenses of the preferred location, reach out to a consumer or insurance attorney for help.  Most attorneys experienced in this area offer a free intake analysis or consultation to determine if legal representation is warranted.  Many represent the client on a contingency basis or hourly basis for short term matters with reasonable payment plans.
Administrative exceptions can be asserted to keep your loved one in the facility of choice.  Often it may be the threat of a lawsuit or public exposure to convince an insurance company to do what is right.