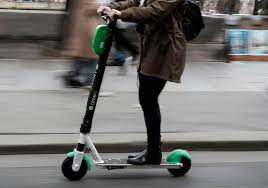 After having moved my parents and in laws to South Tampa's SOHO district to be close to us, I can't help but notice all the E-Scooters appearing there and in downtown Tampa over the past year.  Please be careful when riding these.  At least wear bright colors and a simple bike helmet if you can.  These two steps alone would drastically reduce the vehicle versus E-Scooter problem out there.  And wave if you happen to see my 78 year old mom riding around town!  Not too likely, but you never know.
Riding an e-scooter is an excellent way of getting around. They are small, fast, and flexible. They allow riders to avoid congestion and save time by not having to find a parking space. However, the benefits of using an e-scooter do not come without dangers.
E-scooter accidents are on the rise throughout the United States. The quick and agile motion of e-scooters can throw off inattentive automobile drivers. E-scooter riders are also put in danger by the reckless and irresponsible.