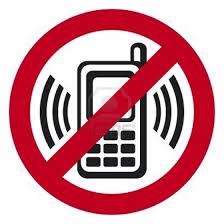 Have you ever provided your cell number to a company and it later started to call you incessantly to collect a debt of someone else. I've recently had that happen to me. My father was hospitalized with a stroke and I gave my cell phone number to somebody at the hospital when we were making decisions about his medical care. At no time did I authorize the hospital to have its bill collectors call me at 9:00 p.m. every night well after my father was discharged from their care.
Fortunately, the Federal Communications Commission (FCC) just clarified a 2008 ruling and stated that such debt collection activity is in violation of the TCPA. (the Telephone Consumer Protection Act). The clarification resulted from a recent appellate case Nigro v. Mercantile Adjustment Bureau where someone had sued because they were called 72 times over a nine month period of time to collect on a $67 delinquent bill. Mr. Nigro had provided his cell phone number to the company when he called to shut off the service of his deceased mother in law's account.
Mr. Nigro lost his case at trial. But the appellate court judges reached out to the FCC for clarification. The clarification stated that prior express consent to call is deemed to be granted only if the wireless number was provided by the consumer to the creditor and that such number was provided during the transaction that resulted in the debt owed. While Mr. Nigro did provide his number to the creditor, it was not during the transaction that resulted in the debt owed. This FCC clarification will have a nationwide impact.
Why does this matter? Well the penalties are very stiff for TCPA violations. Private attorneys can sue and the statutory damages for each call are $500 per call, $1,500 if willful. Even under the lesser standard, 20 calls amounts to $10,000. If you can prove the company acted willfully that jumps to $30,000. I once had a debt collector respond to one of my client's letters to stop calling him because they were acting in violation of federal law. He got a letter back that stated the creditor did not have to abide by his request. Unfortunately for them, they were wrong and we sued. Their letter was Exhibit "A". So if you can't get a creditor to stop calling you, then count those calls, and give us a call. We do not charge you any fees or costs unless and until a recovery is made.
Please contact Arkovich Law