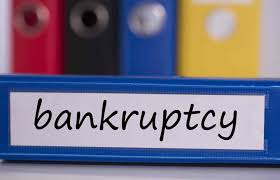 I've blogged about the new CFPB Consent Orders here, against both NCSLT and TSI which requires a halt to all collection activities for the vast majority of NCSLT trusts for private student loans, but what might it mean for pending bankruptcies?
First, the Consent Orders require the payment of millions of dollars in damages in some cases, so Schedule B must reflect the possibility of recovery against NCT, collectors and law firms.  It may be awhile before the Judge signs off on the Proposed Judgment due to several Motions to Intervene filed by various involved parties on the collection side.  But the Agreed Consent Order itself makes certain admissions of liability in the meantime.
The debt should be listed as disputed pending outcome of an audit (required to be completed within 180 days for accounts currently in litigation, within 365 days for all other accounts).
Objections should be filed for all POCs that are filed — there are deadlines to filing Proofs of Claims that will be shorter than the audit time period to complete.
Motions can be filed to withhold payment on allowed claims.
There may be other things to be done as well.  For more information about how this or a bankruptcy will affect your private student loans held by National Collegiate Student Loan Trusts and serviced by Transworld and AES, please contact us for a free half hour consultation at ChristieArkovich.com.