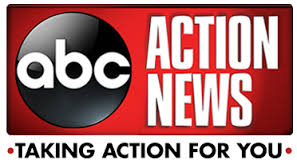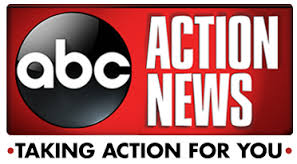 Do you have Navient as your student loan servicer?  Are you happy with them, do they do a good job?  Most of our clients despise Navient, and much of what Navient does may actually be illegal.  The CFPB filed a lawsuit against them yesterday alleging consumer law violations under the Fair Credit Reporting Act and the Fair Debt Collection Practices Act.  We file similar cases against Navient for all kinds of violations:  calling a cell phone without permission, providing incorrect information about repayment options, steering clients toward forbearance, providing erroneous information on collection letters, not providing information about discharge of federal loan program such as the new Defense to Repayment are some of the most common grounds we are seeing out there.
ABC Action News ran a story tonight about one of our client's experiences with Navient.  Click the story link or cut and paste the following in your browser to view:  http://www.abcactionnews.com/news/region-tampa/lawsuit-filed-against-student-loan-servicer-navient-could-benefit-millions-of-borrowers.  I am interviewed as well about how Navient steers people into forbearances only to leave them with more to pay later.
The short story is that this client has tried to pay her loans and has inquired repeatedly of Navient to send her information about the income based payment plan.  Despite having spent hours on hold to confirm her address (triple checked), email and fax number, she's still not received the info – since early last Summer.  In the meantime, Navient is pushing forbearance.  Forbearance sounds great, zero payments for a while, but the loan balance quickly goes up as interest is capitalized and the compounding effect of interest takes hold.  Paying interest on interest is a quick way to bankruptcy.  Although not in the case of student loans because it remains difficult to discharge student loans in bankruptcy.  So indentured servitude is the more likely outcome.
We're happy to review anyone's situation with Navient to determine if they are being treated fairly.  We offer free consultations.  People should know they don't have to simply lay down and take it, they can file lawsuits that are often on a contingency basis with no fees or costs until and unless a recovery.   They should know the CFPB is on their side, at least for now.  There are some political moves going on to reduce the CFPB's power in the future.  It is also a pretty simple process to file an online complaint against Navient – I'm sure the CFPB will be more than happy to include your complaint with the others they have gathered.  The more evidence of wrongdoing the better.  Here is the link to file: http://www.consumerfinance.gov/complaint/#student-loan.
Navient is the biggest student loan servicer out there.  They service approximately $300 billion in both private and federal student loans.  But they are a private company and not immune to our laws.  Their collection activities are governed by our federal and state consumer protection  laws.  When they provide inaccurate or misleading information they can and should be held accountable.  Unfortunately there aren't many student loan attorneys out there to bring these types of lawsuits.  We are speaking at seminars this year and last September to try and education our fellow attorneys on what can be done.  We have another seminar put on by the American Bankruptcy Institute coming upon February 2-3, 2016 about using the FDCPA to help student loan borrower clients take their lives back.
For more information, please contact us at Arkovich Law