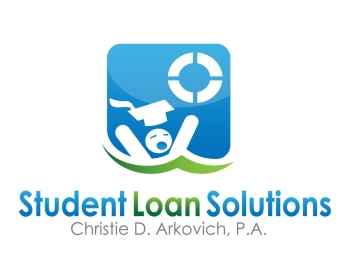 The CFPB announced in mid 2016 that it was looking more closely at student loan servicers  (companies that collect payments from borrowers) and their role in the increased student loan defaults.  It has announced this as one of their priorities for 2017.  Last fall, the CFPB issued a joint statement of principles on student loan servicing with the Department of Education and Department of the Treasury calling for greater consistency, accuracy, accountability and transparency in loan servicing. The bureau followed up with an annual report on complaints it has received about student loan servicers that could bolster the case for industry-wide standards.
Several student loan servicers have disclosed that they are responding to inquiries from the CFPB that could lead to enforcement actions. The companies include Navient Solutions Inc., Navient subsidiary Pioneer Credit Recovery Inc., The First Marblehead Corp., and Xerox Educational Services Inc.
Some companies have lost their licenses or governmental contracts to act as student loan services for federal loans.  Pioneer was one of five private collection agencies cut loose by the Department of Education in February, 2015, following a review that concluded they were providing inaccurate information to borrowers. The other companies that lost their government contracts were Coast Professional, Enterprise Recovery Systems, National Recoveries, and West Asset Management.  They may still be servicing private loans however.  In the summer of 2016, I believe Pioneer and Enterprise appealed the loss of their contracts and won – and as a result are still servicing governmental contracts.  In December 2016, the Department of Education announced the companies that received a contract to continue to service federal student loans are:
Financial Management Systems Investment Corp
GC Services Limited Partnership
Premiere Credit of North America, LLC
The CBE Group, Inc.
Transworld Systems Inc.
Value Recovery Holding, LLC
Windham Professionals, Inc.
If you are receiving collection letters that you believe are inaccurate from any of these servicers, or other companies such as Navient, please just don't ignore them.  Tell us.  Or report them to the CFPB.  Here is the link to file an online complaint regarding your student loans.
We see and pursue violations all the time.  Some do not warrant an individual suit but are perfect for a class action.  Things such as a servicing letter that is inaccurate or misleading in some aspect.  It may surround the amount due including collection fees or interest calculations.  Or perhaps they are computer generated letters threatening garnishment when a rehab agreement is in place.  They may incorrectly suggest a link to a government agency, or fail to provide the debt collection verbiage that is required.  They may misapply payments to increase interest, late fees or cause an unnecessary default.  Just this week, a client reported that she was unable to make a payment, couldn't even find out the amount she was behind because she was "too close to default".  She later received a letter stating that the default occurred three weeks later.  Plenty of time to make a payment.  So why did the student loan servicer refuse a payment?  I wonder if they, like mortgage servicers, receive higher management fees for servicing a loan in default?  Or perhaps the loan gets transferred to a subsidiary company for a greater profit to the servicer.  You never know what is going on behind the scenes.  This same client received letters stating her loans had been accelerated when they clearly were not.  These are potential violations of our collections laws.
One of our goals for 2017 is to help effect change in the industry.  Why should student loan servicers get away with all they get away with?  To do this, we will be looking for violations of the Fair Debt Collection Practices Act (FDCPA) regarding the information provided to borrowers or co-borrowers.  If you or someone you know has received letters from their student loan servicer that they believe are inaccurate in any way, please forward a copy for our review.  Help ensure the student loan companies follow the same laws all other creditors are required to follow.
The student loan industry has got to be the most non-transparent industry I have ever seen.  Anyone who knows me, knows I am a big fan of transparency.  I want our clients to know all their options and be able to go home and explain to their families their choices.  We have always ran our law practice this way.  Our consultations for bankruptcies, foreclosures and student loans are some of the most detailed that I've ever heard of — just for this reason.  So anything that helps the transparency, accuracy and accountability by student loan servicers is something we can get behind and support 100%.
The law firm of Arkovich Law. does not charge a consultation fee, or any up front fees or costs for any of its consumer violation cases.  These cases are taken on a strictly contingent basis whereby fees and costs are only recoverable in a successful case.