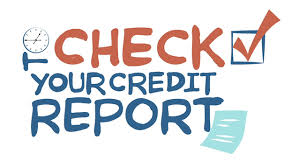 It's very easy to file an online or even phone dispute with a credit bureau.  It's fine to start a dispute in this manner.  However, to ensure that all parties are required to investigate the dispute and update the consumer's credit report, it is important to provide notice to the furnisher as well.  A furnisher is the party who reports to the credit reporting agencies ("CRAs").
In an April 2019 decision, Hunt v. JP Morgan Chase Bank, Nat'l Ass'n, the 11th Circuit, the appellate court governing the State of Florida, held that a class action could not go forward against the furnisher of consumer information because it (JP Morgan Chase) was not notified of the dispute.  When JP Morgan Chase initially provided information to the CRAs about a consumer's account being past due, this was an accurate statement.
The Court did not address whether JP Morgan Chase had an obligation to "refresh" information it had previously provided — had it received notice of the dispute.  Finding that the furnisher did not receive notice of the dispute, the Court stopped its analysis there.
Moreover, the Court noted that under the FCRA, consumers may only sue a furnisher if they can show a factual inaccuracy, not necessarily a disputed legal question.  Because there was an unresolved legal question as to whether a foreclosure action relieved the borrower from making mortgage payments, this was held insufficient to state a claim under the FCRA.
Bottom line:  always ensure the furnisher receives its own notice of any dispute in order to invoke FCRA investigation requirements to update credit reports.  Don't rely on the CRAs only.
If you dispute the accuracy of information on your credit reports, remember the law requires that a consumer reporting agency who prepares a consumer report must have procedures in place to ensure "maximum possible accuracy" of the information.  15 U.S.C. Section 1681e(b).  Anything less is a potential violation of law.