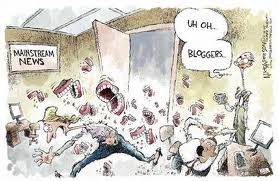 From time to time clients have asked me where I go for information and insight into the mortgage crisis and economic conditions here in the U.S.
Currently, my favorite bloggers are:
Kurt Denninger at: http://tickerforum.org
Calculated Risk at: http://www.calculatedriskblog.com/
Mike Shedlock/Mish at: http://globaleconomicanalysis.blogspot.com/
Jesse at: http://jessescrossroadscafe.blogspot.com/
Max Gardner's bootcamp listserve is terrific but to join you have to be a consumer attorney and attend his bootcamp.
I do not listen to CNBC, Jim Cramer (Mad Money show) or Dick Bove and I hope you don't either.