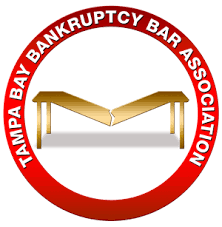 Tomorrow's TBBBA lunch Zoom 4/6/21 at 12:00 EST is by popular request due to inadvertent atty-client disclosures on Zoom hearings!
My Attorney Client Privilege: What is it? Who has it? And When is it Waived?
Judge Delano will present a refresher on the attorney-client privilege and maintaining client confidentiality.  Avoid the "my client told me" and "I told my client" inadvertent disclosures.
PLUS: updates on the CARES Act, Consolidated Appropriations Act, Bankruptcy Administration Act, and the State and Local Coronavirus Relief Extension Act; What's a Highly Sensitive Document; and Revision to the Subchapter V scheduling order.
One hour of ethics credit!
A Zoom link will go out to all TBBBA members by email this afternoon.  Any TBBBA member is also welcome to email for the link – christie@christiearkovich.com.