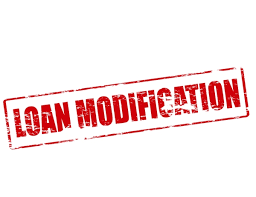 One item not getting a lot of press but it probably should is the expiration of the Treasury Department's Making Homes Affordable MHA HAMP program on December 30, 2016.  More info can be found here.  The good news is that the deadline won't cancel any pending mod applications.
The general deadline for HAMP is that a borrower must submit an initial application by Dec. 30; and then the mod effective date must be by Sept. 1, 2017 (which means the trial plan would have to start no later than June 2017, if you work backwards – so it will be important to keep the pressure on servicers to get those applications completed and evaluated timely).
For Streamline HAMPs, the borrower is not required to submit an initial package, however, the modification effective date must be on or before December 1, 2017 (includes all of next year).  Notwithstanding the foregoing, to be considered for a Streamline HAMP Offer after December 30, 2016, the borrower must have submitted at least one component of a Loss Mitigation Application on or before December 30, 2016 for which the servicer has not sent a Non-Approval Notice.  The Modification Effective Date of the loan must be on or before December 1, 2017.  Evidence of borrower submission must be provided by postmark or other independent indicator such as date and time stamp (electronic or otherwise).
There are different cut off dates for the MPS – second mortgage program.
For further questions on getting a home mortgage loan modification, please contact us at Arkovich Law