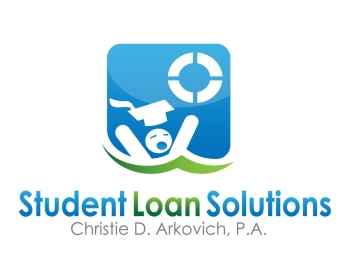 When you contact your private student loan company, you likely will be told the only options are: 1) a payment amount that is much higher than you can afford, or 2) to make an interest only payment which makes no dent whatsoever on the loan balance.  Stop that.  Read below.  Then call us.
Our latest Google review from Matthew:
My daughter and I contacted Christie last December regarding loans that I had cosigned for.  Navient was unwilling to offer an affordable payment.  They offered an interest only payment, and late payments were killing our credit. With Christies guidance we did exactly what she suggested and we were able to reach a settlement for around 30% with an affordable monthly payment.
This is very typical of the results we will see.  It may take some time, it may hurt your credit, but your life can begin anew.  Nearly every day, I will see people who tell me they finally see light at the end of the tunnel and they once again can have a life.
Every dollar this client pays on that 30% settlement will go to principal.  No more interest!
Not only is their payment much much lower, but it also now has an end in sight.
This took six months – for a brand new outlook on life!