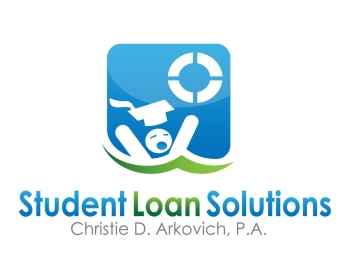 This recent 10th Circuit case, McDaniel v. Navient, has gotten a lot of press among those in the student loan arena when it paved the way for discharge of 200k of private student loans.  But what does it really mean?
First, here is what wasn't addressed in this case.  Navient admitted that 523(a)(8) (a) (i) (government or non-profit lender/guarantor) and (b) (cost of attendance) didn't apply.  In other words, they agreed that the loans were not guaranteed by a non-profit, and were outside the cost of attendance – so neither argument would prevent a discharge.
Instead, Navient hung its hat on the loans being covered under the "educational benefit" under (a) (ii). But Navient lost.  The McDaniel case is consistent with the 9th Circuit BAP case In re Kashikar as far as the determination that educational loans do not equate educational benefit under (A)(ii).  The 5th Circuit in In re Crocker found the same thing last fall.
So the 5th Circuit and now the 10th Circuit agree that private loans are not protected by this clause because loans do not qualify …  Here, in Florida we are in the 11th Circuit.  I simply can't imagine that our 11th Circuit would rule differently.
I imagine that Navient hoped to slow this train down following the In re Crocker decision — but instead they only sped it up.  Why was it important for them to bring this case where a loss could have such a huge impact on them – and when they have the non-profit guarantee or the cost of attendance/school certified loan arguments?  Well, those other arguments have lots of holes, and are their burden of proof to meet.  That means they have to bring lots of documents to court and someone, or more than one person, with personal knowledge to testify about them.
The bottom line:   There are lots of ways to discharge private student loans!  Reach out to us immediately — or a student loan lawyer in your state.  If you cannot locate one, many of us are willing to co-counsel or enter into an out of state case, pro hac vice, to file these cases no matter what state is involved.
Here's what we are looking for:
You are a co-signer in a non-dependent relationship.
Loans in excess of cost of attendance.
Loans for attendance for a school that is non-accredited and/or not eligible for federal funding.
Loans for attendance at a school that was open for less than two years at the time of the loans.
Loans for K 12, bar study or vocational type studies.
Virtually any private loan will have some form of these arguments — and the burden is on the other side to prove their loan survives a bankruptcy.
Lenders do not want to create more law against them.  This results in an extremely rewarding environment to obtain discharges and very good settlements.
Take this COVID opportunity to re-open or file a new bankruptcy.  There is no limit to how old the case is to re-open either a Chapter 7 or 13.  This is particularly beneficial here in Florida where we had so many file bankruptcy due to the foreclosure crisis.
If you are waiting for the undue hardship test in In re Bruner to be overturned, don't bother.  It likely won't happen.  ECMC stipulated to a full discharge in a 1st Circuit case to avoid the possibility of a new test being created.  Interestingly, the 1st Circuit doesn't really have a standard test, so it is a great circuit for new case law — which could domino to other Circuits.  No way that ECMC or other servicers will allow this to happen.
Bankruptcy judges want to help.  Private loans are where they can help.  Our Judges in the Middle District of Florida, Tampa Division, want to help.  They've passed the Student Loan Management Program for debtors to use while in bankruptcy.  This is the first and to my knowledge, only district who has passed such a program.
Lastly, don't say you can't afford an attorney until you see what the ticket price is.  Paying an attorney to discharge your private student loans is far far far far cheaper than having to pay those loans with the ridiculously high interest rates most charge.  And most of us attorneys will find a way to make it happen.