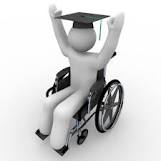 There are new TPD (disability) regulations going into effect on July 1, 2013 to help our student loan clients in Florida and elsewhere. These new changes apply only to applications received after July 1, 2013. In a nutshell, the significant changes are designed to make an application much more streamlined!
1. There will no longer be a requirement that student loan debtors obtain certification and medical documentation from a physician showing recent visits and lack of employability.
2. Only one application is required even if multiple loan servicers.
3. You only need attach your social security award letter.
TPD applications will now be sent directly to ED's disability servicer, Nelnet. ECMC will no longer do a "preliminary review" and approval;
A social security award letter for SSDI or SSI stating that the borrower's next scheduled disability review will be within 5 to 7 years of the most recent SSA disability determination will obviate the need for the borrower to get a doctor's certification that he/she is totally disabled. In other words, these borrowers can attach their SSA award letters as certification of their disability instead of having their doctor complete the form;
There is a new form coming out, but Nelnet will accept the current forms through 12/31/2013.
There is a website available for general information about the new regulation–www.disabilitydischarge.com.
New Regulations – Total and Permanent Disability (TPD) Discharge The new regulations for Total and Permanent Disability (TPD) Discharge apply to TPD discharge applications received by a loan holder on or after July 1, 2013. TPD discharge applications received prior to July 1 will be processed under the regulations that are currently in effect. Loan holders who receive applications for TPD discharge on or after July 1 must forward those applications to the Department's TPD servicer (the Nelnet Total and Permanent Disability Servicer). The new TPD discharge process will apply to all Title IV loan programs (Direct Loans, FFEL and Perkins) and the TEACH Grant Program.
Under the new TPD process, individuals seeking a TPD discharge will submit a single TPD discharge application directly to the Department rather than to their individual loan holders. The new regulations also provide a new option by which an individual can demonstrate that he or she is totally and permanently disabled. Effective July 1, 2013, an individual can qualify for TPD discharge if he or she is receiving Social Security Disability Insurance (SSDI) or Supplemental Security Income (SSI) benefits, and submits a Social Security Administration (SSA) notice of award for SSDI or SSI benefits stating that the individual's next scheduled disability review will be within 5 to 7 years from the date of the individual's most recent SSA disability determination. An individual who provides this documentation is not required to obtain a separate certification from a physician on the TPD discharge application.
We file disabilty applications for our clients if you need help: Arkovich Law