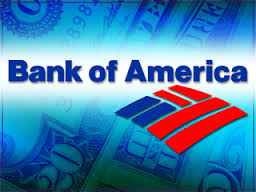 Bank of America simply cannot get it right. Our Tampa, Florida law firm sees violations regularly whether it involves foreclosure or bankruptcy. Of particular note these violations are all one way and they put money in BofA's pocket. If they were truly errors, wouldn't they immediately be corrected once pointed out and wouldn't the errors go both ways?
Just last week, the Center for Investigative Reporting issued a lengthy case study on yet another botched foreclosure in California by Bank of America.
This is not a one time event I assure you. It extends from coast to coast.
Today, I drafted an adversary complaint to be filed in the Bankruptcy Court in the Middle District of Florida based upon several years of improperly force placed insurance by BofA which ultimately caused the bankruptcy of one of our clients. Despite having confirmation and notice of the "error" for more than 1.5 yrs, nothing has been done to correct the error even after the bankruptcy court struck $20,000 in improper fees and charges last summer. BofA continues to include the court dismissed fees and costs in its Escrow Statements.
We've received word last week that one of our clients attempting to modify his home mortgage has learned of several thousand in late fees being placed on the loan — despite his insistence that he's never been late, not even once. And this is for a client whom we've already sued BofA for its collection calls on a second mortgage being stripped in our client's Chapter 13 case. I smell another adversary complaint and a bankruptcy court which will not just stand by and do nothing.
We just signed off on a class action to be filed locally against BofA on behalf of one of our clients as a result of BofA continuing to send letters post bankruptcy asserting liability for force placed insurance. On Thursday, my client received yet another letter which is now being added to the lawsuit which will likely be filed next week.
And all that is only for the past week for my little ole' firm.
Diane Thompson, a mortgage lawyer with the National Consumer Law Center who has written extensively on foreclosure abuse, said banks profit by cutting corners on documents. "Banks have tremendous monetary incentive not to comply with standard legal procedures," Thompson said. "They have been doing it sloppily and illegally for a long time, and they have a sense of entitlement."
Bank of America needs to be reigned in. Congress won't to do it. The FDIC won't do it. Various banking regulators and committees won't do it. It's up to us. One client, with a dedicated law firm standing behind him or her, at a time. Let's get it done!
For a free consultation on whether Bank of America has violated your rights, please view our website at Christie D. Arkovich.com.