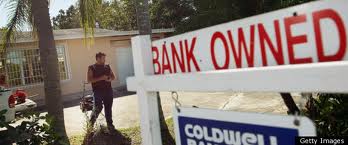 Another tool to help Florida homeowners keep their home and avoid foreclosure will be available this summer.
Only Fannie and Freddie owned mortgages are eligible, but starting July 1, 2013, a new streamlined program is being rolled out to help modification efforts. This program will eliminate the strenuous income documentation and hardship rules that apply now. Avoid your home becoming "bank owned" by taking advantage of this new program. It will likely be of the most benefit to those who are dealing with large disorganized servicers, strategic defaulters with difficult to prove hardships or business owners who have a hard time proving income.
If you are unsure if your mortgage is owned by Fannie or Freddie, please check Freddie's lookup site or Fannie's lookup site. These two resources are also listed on our website's Resources page.
The program is being launched by the Federal Finance Housing Agency which regulates Fannie and Freddie.
Borrowers have to be 90 days delinquent to qualify under the new initiative. The intent is to lower the interest rate to current market rates, extend the amortization period up to 40 years in an effort to lower mortgage payments to affordability.
The intent behind the elimination of the paperwork requirements is to eliminate a bottleneck by many servicers. For those servicers who purposely remain understaffed to handle mortgage modifications effectively, perhaps this will eliminate the easy excuse for so many failed modification attempts. Presently I compare the repeated modification attempts by our clients to the blue screen of death "your modification is denied because we did not receive the requested documentation," after you've sent it seven times.
Two drawbacks to using the new streamlined program in July 2013, is that you have to make sure your foreclosure lasts long enough for you to qualify. Under new order to show cause procedures followed by many Florida foreclosure courts, we are seeing foreclosures from service to sale lasting as little as 4-5 months even after a homeowner files their own answer. Final judgment is entered in as little as two months. It's more important than ever, to hire a foreclosure defense attorney to make sure appropriate defense are raised and discovery undertaken in the litgation and avoid the steamroller.
Second, the streamlined program is not expected to result in as low of a payment as under HAMP. Therefore, many clients will still benefit from hiring someone to help with the paperwork process under a standard HAMP application. We have a HUD certified counselor on staff now to assist in all of our modification mediations for the best results.