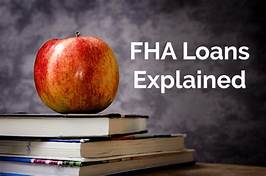 I've written before about the requirement in FHA mortgages that the lender send certified letters and conduct a face-to-face meeting with a borrower before initiating a foreclosure.  When a lender fails to do that, the may be liable for the damages sustained in a wrongful foreclosure.  There are other advantages as well to allow for the transfer of the debt to a third party or even another family members in case they wish to keep the home if the borrower becomes ill or even passes away.  Also it's easier to obtain deficiency waivers of the debt in case a short sale or foreclosure occurs.
Conventional mortgages are not assumable.  However, similar to veterans who have VA loans, a consumer with an FHA loan may sell his/her home to a purchaser who is willing to assume the existing mortgage and continue making payments pursuant to the existing lending agreement.  HUD and FHA approval is necessary for a loan assumption to occur, and requirements include:
Manual underwriting to ensure that the homebuyer is creditworthy
An LTV ratio that does not exceed 75%
The homebuyer's agreement to assume the mortgage debt
HUD approval to release the seller from liability if the assuming borrower defaults on the loan
Occupancy of the home as a primary residence, with some exceptions for its use as a secondary residence with HUD's approval
(HUD Handbook 4000.1(II)(A)(8)(n))
For borrowers facing difficulty in making their mortgage payments, consulting with a mortgage or foreclosure defense attorney can be helpful in making the best out of a tough situation.  Review of the promissory note, mortgage, value of the home, consumer protection law protections including those under TILA, RESPA, the FDCPA, FCCPA, and even bankruptcy protections such as the automatic stay, an adequate protection plan, or a court ordered mediation for a loan modification may lead to possible remedies and often out of the box solutions.