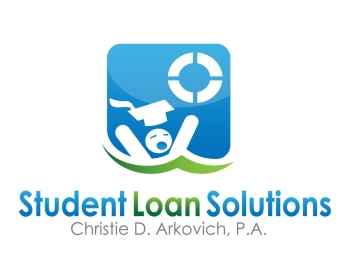 One of our student loan attorney colleagues, Austin Smith, is the guiding force behind a class action filed in Texas that is pending:  In re: Evan Brian Haas and Michael Shahbazi v. Navient Solutions, LLC and Navient Credit Finance Corporation.  It may affect our Florida clients with private student loans as it is seeking a nationwide class.
I understand that postcards are now being sent out to potential claimants.  While this class action is still in its infancy and has not yet been certified there are important things you should know right now about this:
First and foremost, the info below will tell you what the case is about and how to be a part of it.
You may be able to take action locally right now to discharge your private student loan debt if you have previously filed bankruptcy.
It could be risky to sit back and wait – take advantage now to discharge the debt.
Case in point:  Last month we re-opened a client's Chapter 7 bankruptcy in Tampa, Florida to file an adversary action arguing that the client's private student loans were not "qualified educational loans".  While initially the opposing attorney tried to fight it, it was a tricky issue and they ultimately (within one short month) agreed to a FULL DISCHARGE of over $80,000 of private student loans. 
So I believe that student loan borrowers should take action now and not wait until this class action is finished.  First, that class action could go either way.  Texas courts are notoriously unfavorable for class actions.  There may be a need for the individual to file an adversary action in bankruptcy rather than obtain class wide relief.  The definitions used by the IRS and the bankruptcy courts are subject to question as to what Congress intended when they used the terms "qualified educational loans."  Second, the class action will take several years to finalize.  Third, and this is our plan of attack:  be aggressive now and take advantage of the uncertainty to obtain an order of discharge to get closure now.
Some details about the Texas class action:
Who has been sued in this lawsuit?
This lawsuit is against Navient Solutions, LLC (formerly Navient Solutions, Inc.) and Navient Credit Finance Corporation only (together referred to as "Navient"), but may include private educational loans that originated with Sallie Mae or SLM Corporation, the parent of Sallie Mae.
What is this lawsuit about?
This lawsuit alleges that, under the law, private non-qualified education loans made or serviced by Navient should have been "discharged," or cancelled, in bankruptcy proceedings taking place since October 2005.
You can read more about the lawsuit's allegations in the Second Amended Complaint here.
What are "non-qualified education loans"?
"Non-qualified education loans" include:
Private educational loans made to students attending non-Title IV accredited schools
If you'd like to search for a specific school, or verify whether a school is Title IV, you can do that here
Private loans that were not made for "qualified educational expenses," meaning that the funds were not used for a traditional four-year college. These loans include career training loans and loans made to students for some post-graduate programs such as:
Airline Training School Student Loans
Flight Schools Student Loans
Tractor Trailer School Student Loans
Culinary School Loans
Bar Exam Loans
Study Abroad Loans
Caribbean/Foreign Medical School Loans
Cosmetology School Loans
Paralegal School Loans
Heavy Equipment Operation School Loans
Tutoring Loans
K-12 Student Loans
Medical Billing School Loans
Medical School Residency Loans
Dental School Residency Loans
Art School Loans
Fitness School Loans
Holistic Health School Loans
Mechanic School Loans
These "Non-Qualified Education Loans" may be dischargeable in a bankruptcy filing now — even without waiting for the outcome of this class action.  Take steps NOW to hire experienced counsel – it may only take 1-3 months to re-open your bankruptcy and obtain full relief.  Why wait for years of uncertainty as the class action moves through the Texas court and likely appeals process! 
It is important to recognize that the court has not yet ruled on whether this case can be decided as a class action. As of right now, the court, in essence, has agreed to treat this case as a class action for the purpose of stopping Navient's collection efforts, but the court has yet to decide whether it can make a final judgment about this case as a class action.
You can read the Agreed Order here.
For updates:  please subscribe to our blog:
  Check out http://www.navientclassaction.com/news/    especially Timeline
See http://jonesswanson.com/news/jones-swanson-co-counsel-advance-in-national-class-action-case-against-student-loan-giant-navient/
For further information, please reach out to us at Christiearkovich.com.