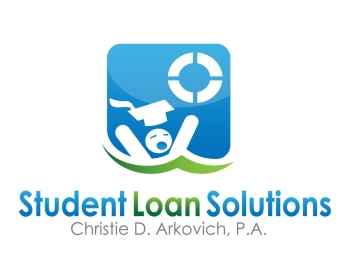 We've gathered some information below for folks with student related questions if their job/business/income has been impacted by the CoronaVirus/COVID-19:
Here some info below on servicers and US Dept of ED current updates:
Nelnet; currently open "attempting to keep call centers staffed, however use online options"  Offers: Deferment, forbearance
Great Lakes; currently open  Offers: Deferment, forbearance
Navient; currently open  Offers: Deferment, forbearance
Fed Loan Servicing; customer service closed. Essential functions operating and services available online. Offers: Deferment, forbearance
AES; customer service closed. Essential functions operating and services available online. Offers: Deferment, forbearance
Mohela; currently open, Offers: If you have been impacted by a natural disaster, you may be eligible for assistance with your federal student loans. In particular, you may be able to postpone your payments for a period of up to three months while you recover. During forbearance (postponement) of payment on your loans, interest is still charged. Contact MOHELA to request a Natural Disaster Forbearance if you are in a federally-declared disaster area.
As you can see, even though two call centers for major servicers have been closed, you can still access them online if needed.  We may also be able to help with questions.

Common questions/answers:
US Department of ED:
Borrower Questions
My company has closed because of coronavirus/COVID-19. I'm not making any money and can't pay my student loan bill. Can I stop making payments until I'm working again?
If you're having trouble making payments, contact your loan servicer as soon as possible. If you have a Federal Perkins Loan, contact your school. You can easily avoid the consequences of delinquency or default by staying in touch with your servicer or school.
Your servicer or school can provide information about deferment or forbearance options that allow you to temporarily stop making payments on your loans. You may also be able to change to a different repayment plan that would give you a lower monthly payment.
I'm currently on an income-driven repayment plan. I'm making a lot less money because of the coronavirus outbreak and don't know when my income will return to the same level. What can I do?
If you've had a significant change in income, you can ask to have your monthly payment recalculated at any time. Your loan servicer can provide more information.
I'm making payments and hoping to qualify for Public Service Loan Forgiveness (PSLF), but I can't work right now due to coronavirus. If I miss a payment, can I still qualify for PSLF?
If you don't make a payment for a month, or enter a deferment or forbearance because you cannot afford your payment, that month will not count toward PSLF. However, qualifying payments do not need to be consecutive, so you will not lose credit for payments that you've already made. As a reminder, all borrowers seeking PSLF should enter an income-driven repayment plan, which bases monthly payments on income instead of on loan debt. If you believe that your work will be impacted for a long period of time, you can recertify for your repayment plan early, to take into consideration your drop in income. Of course, PSLF also requires you to be working full-time for a qualifying employer to receive credit toward PSLF for a month. If your employer does not consider you to be working full-time during this period, then this month or these months will not count toward PSLF even if you make a payment. However, paid sick leave or other leave time may be counted by your employer as hours worked for the purposes of PSLF. To learn more about PSLF, visit StudentAid.gov/publicservice. To learn more about income-driven repayment, visit StudentAid.gov/idr.
The federal government has announced that it will be waiving interest specifically for federally-held student loans during this time. We are working with the United States Department of Education to obtain further guidance. We will provide more information as it becomes available.
https://www.insidehighered.com/news/2020/03/11/live-updates-latest-news-coronavirus-and-higher-education
 At least one bill has been introduced, probably others will follow:
Senate Democrats to Again Propose Six-Month Deferment on Student Loan Payments
March 17, 12:33 p.m. As the Senate considers the $104 billion coronavirus stimulus package approved by the House, lawmakers are working on another stimulus package. And Senate Minority Leader Chuck Schumer said Senate Democrats will propose letting student loan borrowers defer payments for six months.
Speaking on the Senate floor Tuesday morning, Schumer said the overall proposal will be for at least $750 billion.
"Our proposal will let you defer your mortgage loans for six months," he said. "No penalty, fees or impact on your credit. We'll do the same for student loans."
Kyle Southern, director of higher education policy and advocacy for the millennial-focused advocacy group Young Invincibles, also called for a six-month deferment. In a statement he said, "Today's young people are the most indebted in history, are more likely to be living paycheck to paycheck, and are more likely to be working in hourly or low-wage jobs that are being impacted by widespread closures. Every dollar counts for young people struggling to keep themselves healthy, safe and financially secure … By suspending required payments, the President can put hundreds of dollars per month in the pockets of young people, helping relieve an immense financial burden as they navigate this crisis."
Senate Majority Leader Mitch McConnell also said in a floor speech that Republicans will be working with Treasury Secretary Steven Mnuchin on additional aid. "We need to provide more direct assistance for American workers and families," McConnell said.
CNN reported Mnuchin​ will present Republican senators during a lunch Tuesday​ with more details of an $850 billion package President Trump is proposing.
Schumer on March 11 had already called for six months of payment forbearance on federally insured or guaranteed mortgages and federal student loans.​