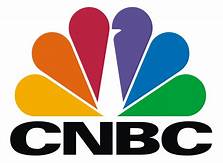 Today, a CNBC reporter Annie Nova,  reports and gives an update on our Public Service Loan Forgiveness cases in Florida against Great Lakes and Navient for misrepresentations about the program.  Both of these cases are seeking or will seek class action status.
https://www.cnbc.com/2018/12/18/borrowers-denied-public-service-loan-forgiveness-file-lawsuits.html
The number of people who've been financially derailed by the public service loan forgiveness program is piling up, and so are the borrowers interested in bringing their servicers to court to seek damages.
Amanda Lawson-Ross, who is one of the claimants in the case against Great Lakes, remembers being told after seven years of payments that she wasn't eligible for PSLF forgiveness because she had the wrong loan type. "I immediately broke down and just started sobbing. I had planned everything around this."  Unfortunately, as I explained to  Ms. Lawson-Ross, it would have been a simple matter to roll her loan type from FFEL to Direct Loans seven years ago in order to have the seven years of payments count.  The problem with Ms. Lawson-Ross's case is that they told her "Don't worry about it.  You're good to go."  So she believed them.
For a review of federal student loans to determine if all of the requirements have been met, please seek out a student loan attorney.